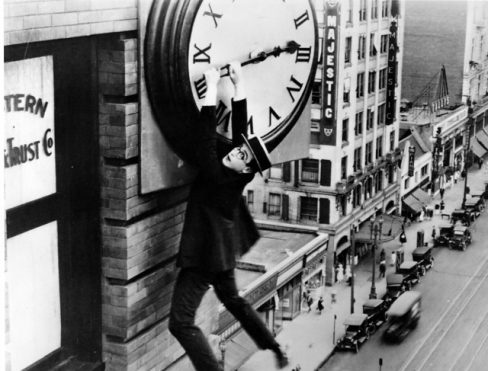 Kennington Bioscope, in association with Kevin Brownlow, presents a weekend of silent comedy films, all with live musical accompaniment and introductions from film historians and silent comedy experts. From slapstick chases and surreal sight gags to sophisticated farce and romantic comedy, there's something to make everyone smile!
Provisional programme, subject to alteration: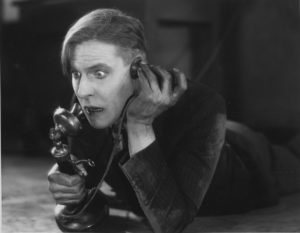 10.00 Would You Believe It? (1929)
British silent star Walter Forde as an inventor who develops a remote control tank and is pursued by dastardly foreign agents after the plans. A chase in the London Underground is one of the highlights. Forde's best feature, co-starring Pauline Johnson. It is introduced by the author of the only book on Walter Forde, Geoff Brown. Piano accompaniment by Lillian Henley.
11.40 Rediscovering Roscoe
Silent comedy buff Steve Massa hosts a presentation on Roscoe 'Fatty' Arbuckle, based on his recent book of the same name. Once as acclaimed as Chaplin, Arbuckle rose to fame at Keystone with Mabel Normand, starred in and directed shorts films and features, helping Buster Keaton and Bob Hope en route, but is sadly remembered today mainly for the scandal which destroyed his career. Plus His Wife's Mistake (1916) – one of Arbuckle's best starring shorts, with Al St John. Piano accompaniment by Lillian Henley.
13.00 Lunch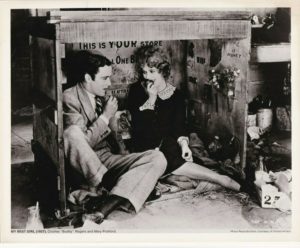 14.00 My Best Girl (1927)
Mary Pickford falls for co worker Buddy Rogers in this rom com with real chemistry – she later married her co-star! Proving she could be just as adept at comedy as drama, director Sam Taylor and a great supporting cast including comedy veteran Mack Swain ensure a "symphony of laughter, adventure and thrilling suspense" (to quote the original advertising). Introduced by film editor and director, Christopher Bird. Piano accompaniment by Costas Fotopoulos.
15.40 Almost Lost Laughs
A selection of gems long thought lost. Included will be Charley Chase, Larry Semon (in the rail chase climax from Stop, Look and Listen (1926) – the first showing since its discovery in Japan), Edward Everett Horton (forgotten until recently as a silent star) at his best in Dad's Choice (1928) and Charley Bowers at his most surreal, struggling to invent a non–slip banana peel in Many a Slip (1927). Piano accompaniment by Meg Morley.
17.30 The Strong Man (1926)
Directed by Frank Capra, this stars Harry Langdon as a soldier during World War I, who sets out to find the American girl who's been writing to him, and somehow ends up in a fired–from–a-canon strong man act. Years before Chaplin's City Lights, Langdon featured a blind heroine (Priscilla Bonner) in his most successful film. Introduced by Matthew Ross – editor of The Lost Laugh online vintage comedy magazine. Piano accompaniment by Meg Morley.
19.00 Dinner
20.00 Safety Last! (1923)
Harold Lloyd's most famous feature film with the iconic "hanging on the clock" climax. Possibly his funniest; certainly the one that established him forever as the king of daredevil comedy. Suggesting a publicity scheme to raise money for the department store where he works, and so make good and marry his girl, he ends up having to substitute for the human fly he planned would climb the 12 storey building. With Mildred Davis, Noah Young and directed by Fred Newmeyer and Sam Taylor. Piano accompaniment by John Sweeney.
22.00 approx. Close
Details of the Sunday programme here.
Tickets & Pricing
Weekend Ticket £30 / One Day £18 / Afternoon and evening pass £12 / Evening pass £6. You can also book dinner (£10) on both days at the Cafe Jamyang, next door to the Museum. Tickets and dinner bookable here.
Important note about meals: If you are ordering a meal please do so before Wednesday 20 April. The cafe now charges us a hire fee, and if we have not received enough bookings for meals by that date we will have to cancel the hire of the cafe and issue a refund for any meals that have been booked.