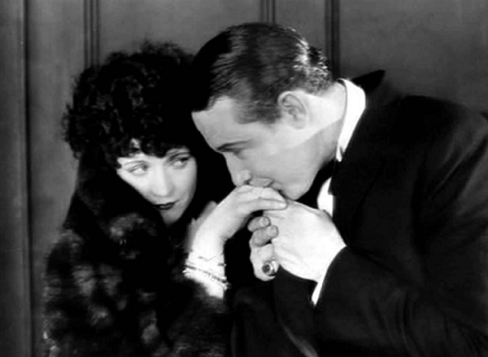 Kennington Bioscope, in association with Kevin Brownlow, presents a weekend of silent comedy films, all with live musical accompaniment and introductions from film historians and silent comedy experts. From slapstick chases and surreal sight gags to sophisticated farce and romantic comedy, there's something to make everyone smile!
Provisional programme, subject to alteration: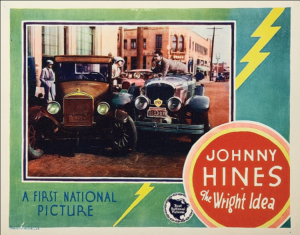 10.00 The Wright Idea (1928)
Johnny Hines was known for light comedy dramas throughout the twenties, but this, his swansong, is an out and out comedy involving (amongst others) a formula for blotter-less luminous ink, a stolen yacht full of rum runners, and a rubber octopus. Not seen since its original release, this is the premiere of the only surviving print – a first for the Silent Laughter Weekend. Introduced by Christopher Bird. Piano accompaniment by John Sweeney.
11.40 Mack Sennett Madness
Of all Mack Sennett's 1920's stars, walrus moustached Billy Bevan was probably the best known (next to Ben Turpin) and starred in some of the most memorable short comedies. But they've been unseen for years, or at best only shown in extracts on TV – until now. Dave Glass introduces some restorations just completed for release on BluRay.
13.00 Lunch
14.00 What Happened to Jones? (1926)
Reginald Denny stars in what one reviewer called "a lightning action farce". Led astray to a poker game on the eve of his wedding, a police raid sends him on the run in a series of increasingly bizarre disguises. One of the best of Denny's charming light comedies, directed by William Seiter and co-starring Otis Harlan and Zasu Pitts. Piano accompaniment by Costas Fotopoulos.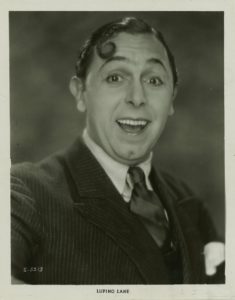 15.40 Lupino Lane
Sara Lupino Lane, the British star's grand daughter, in conversation with Mathew Ross. Lane's long career encompassed not only stage and screen successes, notably the hit musical Me and My Girl, but also some comedy shorts made in America. Newly restored examples will include Joyland (1929) – a dream of toys come to life featuring Lane at his most acrobatic – plus never–before-seen home movies and scrapbook photos courtesy of our special guest. Piano accompaniment by Meg Morley.
17.20 The Marriage Circle (1924)
Superb comedy of manners, directed by Ernest Lubitsch, in which Florence Vidor believes husband Monte Blue to be unfaithful, leading to a tangle of incredible consequences for all involved. With Marie Prevost, Adolphe Menjou, Esther Ralston and Harry Meyers. Introduced by Michelle Facey. Piano accompaniment by Costas Fotopoulos.
19.00 Dinner
20.00 An Evening with Laurel and Hardy
Broadcaster, writer and musician Neil Brand presents the premiere of a programme later to be seen at the Dundee Film Festival. Neil wrote the play Stan for radio and TV, scored Laurel & Hardy's You're Darn Tootin' (1928), and has performed it (with audience participation) amongst other venues, at a previous Silent Laughter Weekend. His take on the famous duo, illustrated both with clips and complete silent comedies, will be a finale not to be missed!
22.00 approx. Close
Details of the Saturday programme here.
Tickets & Pricing
Weekend Ticket £30 / One Day £18 / Afternoon and evening pass £12 / Evening pass £6. You can also book dinner (£10) on both days at the Cafe Jamyang, next door to the Museum. Tickets and dinner bookable here.
Important note about meals: If you are ordering a meal please do so before Wednesday 20 April. The cafe now charges us a hire fee, and if we have not received enough bookings for meals by that date we will have to cancel the hire of the cafe and issue a refund for any meals that have been booked.