Visit
Opening times
Tours must be booked in advance by phone or email, as there is limited availability.
Tours last for approximately two hours, including a screening of about thirty minutes of short films.
The next available guided tour dates are: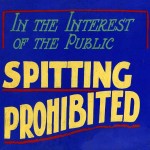 Please contact us: Tel: 020 7840 2200, or email: info@cinemamuseum.org.uk.
Guided tour price: £10 per adult, £7 for children and concessions.
Whether you are a researcher, a film enthusiast, or simply an interested member of the public, we'd love to see you.
How to find us
The Cinema Museum is located in Kennington, close to the Elephant and Castle.
Address: The Master's House, 2 Dugard Way (off Renfrew Road), London SE11 4TH
We can easily be found on Google Maps.
You can also view a large, printable map.
Transport
Nearest tube/train stations: Kennington (Northern Line) and Elephant and Castle (Northern and Bakerloo lines, and BR) are both within easy walking distance.
Bus routes: Routes 109, 133, 155, 159, 196, 333 and 415 stop within 3 minutes' walk; 1, 12, 35, 40, 45, 53, 63, 68, 100, 148, 168, 171, 172, 17, 188, 468, 453, C10, 363, 343, 344 and P5 all stop at the Elephant and Castle; additionally routes 3, 59 and 159 along Kennington Road are also under 10 minutes' walk away.

Parking: Cycle parking provided. Limited parking is available at the Museum. The Museum is within the Congestion Charging zone. The Congestion Charge is a £15 daily charge if you drive within the Congestion Charge zone 7:00-18:00 Monday-Friday and 12:00-18:00 Sat-Sun and bank holidays. No charge between Christmas Day and New Year's Day bank Holiday (inclusive).
Access
Full disabled access is not currently available. Our ancient lift has stopped working, and until a new lift can be installed, access to the auditorium on the first floor is by stairs only.
Local Eateries
A list of places to eat near The Cinema Museum is listed here. Please note that it is advisable to contact these places prior to attending. Information last updated July 2018.