Upcoming Events
An exciting venue for London…
The Cinema Museum has a fascinating programme of regular talks, film screenings, bazaars, exhibitions and live events, with presentations from key film industry experts and film historians.
Events take place in either the impressive and spacious hall or the atmospheric 36-seat screening-room, with its old cinema seats and illuminated signage. The events provide an excellent opportunity to explore the Museum.
Tue 7 Jan - Tue 1 Apr 2014 · 19.30 - 21.30 every Tuesday · Events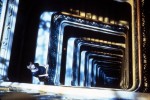 Explore the ways in which horror, science fiction and fantasy cinema has cast its spell on filmgoers.
Sat 1 Mar - Mon 30 Jun 2014 · Events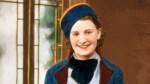 The Cinema Museum continues its fundraising campaign to secure the Museum's future with a new season of film screenings and live talks.
Thu 13 Mar 2014 @ 19:30 · Events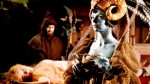 Three generations of Lannings have been involved in the film industry. Howard spent 50 years in film and sound editing on films such as Curse of the Crimson Altar. Discover the stars they've worked with and their adventures behind the scenes.
Sun 16 Mar 2014 @ 14:30 · Events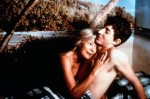 French surrealistic satire written and directed by François Ozon. The moral decline of a once esteemed suburban family, whose descent into degeneracy begins with the purchase of a small white rat.
Thu 20 Mar 2014 @ 19:30 · Events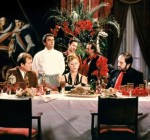 One of Britain's leading film editors who had a long, and fruitful collaboration with Peter Greenaway, gives an illustrated masterclass. His films include Billy Elliot (2000), The History Boys (2006) and The Book Thief (2013). He also edited 13 episodes of Downton Abbey.
Sat 22 Mar 2014 @ 10:00 · Events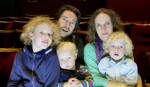 Lee Pressman's morning mayhem is back again by public demand. Even more vintage cartoons, cliffhangers, choc-ices and choice entertainment. Another fun-filled morning for all the family! Tickets always sell fast so book early. Doors open at 09.30 for a 10.00 start. Refreshments will be available in our licenced cafe/bar. TICKETS & PRICING £6 (£4 conc) [...]
Thu 27 Mar 2014 @ 19:30 · Events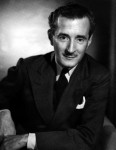 At 13 years old Eric L'Epine Smith ran away from home to appear in a silent film. Jane L'Epine Smith, the renowned casting director's daughter, talks about the stars he discovered in the 1930s and 40s, including Rex Harrison and Errol Flynn.
Thu 3 Apr - Sat 5 Jul 2014 · Events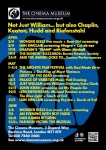 Music, talks, screenings, physical theatre and music hall - more details to follow!