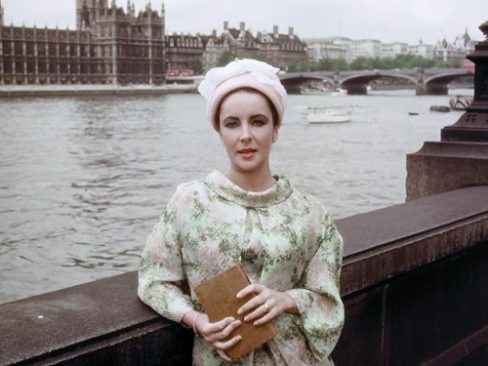 Two movie legends, two unforgettable cities.
To celebrate their release on Blu-ray (available from 4th June and DVD to follow later in the year), and unseen anywhere for decades, these early '60s TV specials showcase two of the 20th century's most iconic women travelling through and reflecting upon the cities they love. Newly-transferred in High Definition from original film elements, both shows feature sweeping, evocative scores from world-famous composer John Barry.
Elizabeth Taylor in London (1963)
In her very first television appearance Elizabeth Taylor, who was born in London and lived there as a child, returns to the city that will forever be in her blood and gives her impressions of and reactions to the mosaic of London and Londoners she encounters during her visit.
Sophia Loren in Rome (1964)
Never seen in the UK, Sophia Loren follows Taylor's lead, but this time in Rome. She meets Marcello Mastroianni and Vittorio de Sica as she visits the sights, affectionately commenting on the grandeur of the Eternal City and the irrepressible nature of its people.
Presented by Network Distributing.
Doors open at 18.30, for a 19.30 start.
Refreshments will be available in our licensed cafe/bar.
TICKETS & PRICING
Tickets £8.
Advance tickets may be purchased from Ticketlab, or direct from the Museum by calling 020 7840 2200 in office hours.