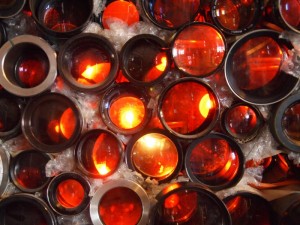 The Cinema Museum continues its fundraising campaign to secure the Museum's future with a new season of film screenings and live talks, presented by key film industry figures and film historians. Download a printable pdf of the February-April events, or see individual listings in the Upcoming Events section.
The Spring Season will continue in May and June – events to be announced!
Tickets & Pricing
(unless otherwise stated)
In advance: £8.50/£6.50 concessions (retired, students and the unemployed, with proof)
either online, by going to WeGotTickets and searching on the name of the event
or from the venue – please phone on 020 7840 2200. Card payments can now be accepted – we welcome MasterCard, Maestro, Visa, Visa Electron, Discover, Diners Club International and JCB.
On the door: £10/£7 concessions
Included: a chance to explore the Museum from an hour before the start of the event!
Sat 23 Mar, 19.30

BBC Nationwide's Michael Barratt: Life at Lime Grove

Famous names and colourful anecdotes from a career spanning seven decades + footage from the heyday of Lime Grove Studios.
Wed 27 Mar, 19.30 Memorias de un Mexicano (1950) FREE SCREENING Carmen Toscano's recently restored film incorporates footage of the 1910-20 Mexican Revolution directed by her father, Salvador Toscano. Introduced by Dr Maria Chiara D'Argenio. Sponsored by the Mexican Embassy & in association with Kings College London.
Thurs 28 Mar, 19.30 

Bond Girls in Conversation

We welcome Goldfinger actresses Caron Gardner (left), the former Playboy model and Hammer star, and Margaret Nolan (right), whose prolific career in film and TV has including A Hard Day's Night and six Carry On films. A Cine Sisters event.
April-September

Sartorial Elegance at the Picture Palace

EXHIBITION Our new exhibition of original vintage cinema uniforms, recalling the great days of style, tailoring & "going to the pictures". Guest curator: the clothing designer & film historian David Trigg.
Sat 6 Apr, 10.00

Saturday Morning Pictures

SCREENING Back by popular demand. More vintage cartoons, cliff-hangers, choc ices and choice entertainment! A fun-filled time for all the family. £5/£3.
Sat 6 Apr, 19.30

Don't Bother With Them, They're Silent: Kevin Brownlow's Choice

SCREENING The Oscar-winning film historian reveals rare and enthralling titles from his own collection (which he hopes will put paid to any dismissive attitudes to silent film!) – and tells the background to their production. Stephen Horne accompanies. Season continues on 4 May & 1 June.
Sun 7 April, 15.00 A double bill of Dallas SCREENING 1980s TV, with JR and the gang – plus cocktails! £10. www.cinesundays.com
Thurs 11 Apr, 19.30 

An Evening with Jack Gold: Scenes from a Life in Film

The BAFTA award-winning film and TV director talks about his extensive career in drama and documentary, with clips from work including news programme Tonight, The Naked Civil Servant, The Medusa Touch, Aces High and Inspector Morse.
Sun 14 Apr, 14.30 Star Trek II: The Wrath of Khan (1982)/The Good Mother (1988) SCREENING Our second Star Trek pairing, with arguably the best of the original movies + Leonard Nimoy's prestige directorial project that explores attitudes towards children's exposure to adult sexuality, with Diane Keaton and Liam Neeson. Exclusive screening, with only 36 places available!
Tues 16

 Talk + Screening for children: Charlie, The World Famous Chaplin

 Introducing the timeless clown to a new generation. Walk the Chaplin walk!
Wed 17 Apr, 19.30

Raymond (Ray) Austin in Conversation

With the BFI's TV consultant Dick Fiddy. Starting out as a stunt man on North by Northwest and Spartacus, Austin was stunt coordinator for The Avengers, and directed for some 50 UK and US TV shows, including Randall and Hopkirk (Deceased) and Space: 1999.
Sat 20 Apr, 10.00-20.00 (day ticket rate tbc) The Yellow Claw/White Cargo + rarities

SCREENING

In lieu of this year's British Silent Film Festival, the BSFF presents an all-day programme from the BFI and friends. Sensation seeking is the theme, in narcotic-fuelled, oriental mode! Full surviving footage of The Monkey's Paw + Cocaine.
Thurs 25 Apr, 19.30 Multi-lingual Film Production in the Early 1930s + Early To Bed (Berger, 1932) SCREENING Geoff Brown describes the brief period when British personnel worked in Berlin in the months before Hitler assumed power, with a rare showing of this sophisticated musical featuring Heather Angel and Fernand Gravey, made in German, English and French versions.
Sat 27 Apr, 19.30

An Evening with William Russell

We mark the 50th anniversary of Doctor Who with the actor behind original Tardis crew member Ian Chesterton. His films include They Who Dare and The Great Escape. In association with The Shaw Society.
Sun 28 Apr, 14.30

The Girl Can't Help It

SCREENING The Cinema Theatre Association presents a rock'n'roll movie from the era of the American drive-in, with sex symbol Jayne Mansfield and music from Little Richard, Eddie Cochran, Fats Domino and Gene Vincent. Full supporting programme of 1950s kitsch!