Upcoming Events
An exciting venue for London…
The Cinema Museum has a fascinating programme of regular talks, film screenings, bazaars, exhibitions and live events, with presentations from key film industry experts and film historians.
Events take place in either the impressive and spacious hall or the atmospheric 36-seat screening-room, with its old cinema seats and illuminated signage. The events provide an excellent opportunity to explore the Museum.
Sun 17 Feb - Sun 30 Jun 2013 · Events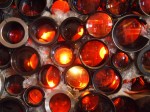 Ticketing information, plus the programme in brief!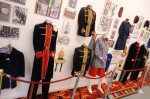 Our eagerly anticipated forthcoming 2013 exhibition of original vintage cinema uniforms recalls the great days of fashion, tailoring and "going to the pictures". Our guest curator is the clothing designer and film historian David Trigg. The exhibition will be in the Cinema Museum's "Edith Head" room.
Thu 23 May 2013 @ 19:30 · Events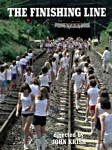 The acclaimed director introduces three films of his that have seldom been screened: Captured, made for Military Intelligence, shows unflinchingly what it was like to be a British prisoner in the Korean War; British Transport Film The Finishing Line, a vivid warning to would-be railway vandals, was banned for over 20 years; HMP explores the life of Prison Officers. With Q&A.
Sat 25 May 2013 @ 19:30 · Events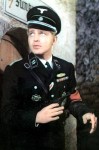 In conversation with Jonathan Rigby. Often portraying the villain, his acting credits include The Blue Max (1966), The Naked Runner with Frank Sinatra (1967), the role of Major von Hapen in Where Eagles Dare (1968), and The Prisoner, in which he was Number Two in "It's Your Funeral".
Sat 1 Jun - Wed 31 Jul 2013 · Events

Treats in store, from the Cushing Centenary, Censorship and Cecil Beaton to June Whitfield, Zippy from Rainbow and music galore!
Sat 1 Jun 2013 @ 19:30 · Events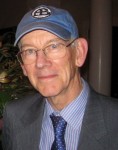 Another not-to-be-missed screening, as the Oscar-winning film historian introduces more rare films from his collection. Stephen Horne accompanies.
Thu 6 Jun 2013 @ 19:30 · Events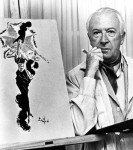 This visual treat from Beaton's authorised biographer and literary executor reveals the life of the photographer whose career encompassed fashion, society portraiture, war work and costume/set design for stage and screen (including Gigi and My Fair Lady). Also highlighted is his strange love affair with Greta Garbo.
Fri 7 Jun 2013 @ 19:30 · Events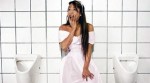 Don't miss this rare screening with a special introduction. Raquela, a trans-woman from the Philippines, dreams of escaping the streets of Cebu City for a fairy tale life in Paris. Plus songs from Tonee, Miss Belah and Huggy, talks from Martha Tee Gee Oh and other contributors, and more to be announced...