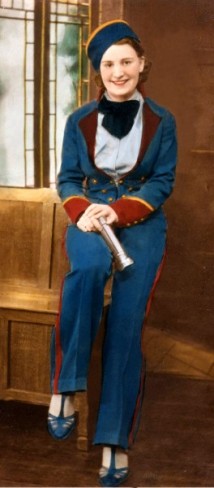 The Cinema Museum continues its fundraising campaign to secure the Museum's future with a new season of film screenings and live talks.
You can download our season brochure here or see the in-brief descriptions below. Look out for more detailed individual listings as they are uploaded to the Upcoming Events section. Please note that the Max Wall Society event on 1 Sep starts at 14.00, and not at 12.00 as previously advertised.
Keep checking back, as new events/updates are regularly announced! General ticketing information is at the bottom of the page.
Ten Rounds with De Niro Film trivia quiz, this month a tribute to Robert De Niro on his 70th birthday. £10/team (up to 6).  Tues 20 Aug, 19.30 
Film Memorabilia Bazaar Film (all gauges), DVDs, posters, stills, guest speakers etc. Sat 31 Aug, 10.00-17.00
An Afternoon with the Max Wall Society See Max's celebrated Professor Wallofski act + rare documentary material. A treat for classic comedy enthusiasts. maxwallsociety.org Sun 1 Sep, 14.00
Little Joe presents REFLECTIONS FROM A CINEMATIC CESSPOOL: THE FILMS OF MIKE & GEORGE KUCHAR More to follow. £5 Tues 3 Sep 19.30
In Search of John Gielgud Marking the paperback release of his books John Gielgud: Matinee Idol to Movie Star and Gielgoodies!: The Wit and Wisdom (and Gaffes) of John Gielgud, Jonathan Croall recalls this great actor. Thurs 5 Sep, 19.30
Transculture: Southern Comfort (2001) The inspiring life of a famous transman. Monthly arts meet for trans, allies and others. Fri 6 Sep, 19.30
Northern Nights Festival Two nights of screenings, networking, workshops and presentations for filmmakers. Pass (inc. Gala Awards 14 Sep): 1-day £8, 2-day £13 (£10 with CAN m'ship). northern-nights.co.uk Wed 11/Thurs 12 Sep, 17.00-22.30
CATH Research Centre book launch/special event Guest interviewee is actress and Magpie presenter Jenny Hanley, daughter of Dinah Sheridan and Jimmy Hanley. 

Due to circumstances beyond our control this event 

has been cancelled.

 Sat 14 Sep, 19.30
Ten Rounds with De Niro presents FILM QUIZ: SCALARAMA SPECIAL (see REGULAR EVENTS below) Tues 17 Sep, 19:30 
Jazz on Film:Anthology Featuring jazz greats + rare footage of lesser-known artists, presented by writer, BBC broadcaster/musician Michael Pointon. Thurs 19 Sep, 19.30
The Dixie Ticklers: Jazz at the Workhouse Listing Woody Allen as a fan, this internationally acclaimed band bring New Orleans to downtown Kennington. Jazz, blues, vintage movies, dancing and delicious food. £10/£8 adv; £12/£10 on door. Fri 20 Sep, 19.30
Open House Weekend Visit our ex-workhouse home. Free. 10.00-17.00; tours at 11.00/14.00/16.00. 21-22 Sep 
The Black Pirate (1926) Odeon Leicester Square organist Donald MacKenzie presents and accompanies this two-strip Technicolor silent. Stars Douglas Fairbanks. Sat 21 Sep, 19.30
The Palace of Varieties Renowned local music hall revivalists bring the spirit of the gin palace to the 21st century. Tomfoolery, comedy and musical incursions. £20. palaceofvarieties.co.uk 28 Sep, 20.00
Saturday Morning Pictures More vintage cartoons, cliffhangers, choc ices & family fun. £5/£3. Sat 5 Oct, 10.00
Bird Radio The Boy and the Audience album launch "Bird Radio is a flute-toting, bass drum-beating sensation…A must-see live act." (Rick Pearson, Evening Standard). More details to follow. Sun 6 Oct
Hanging Out: Youth Culture Then and Now (2012) + Q&A Memories and parallels, with rare 1950s/60s footage and iconic images, in this documentary from Lorna Holder and Yvonne Deutschman. £5. Thurs 10 Oct, 19.30
Flux Soup Independent shorts/clips inspire live music and improvised soundscapes. Fri 11 Oct, 19.30
Arthur Lucan – Old Mother Riley Celebrating the life of Arthur Lucan and centenary of his stormy marriage to 'darling daughter' Kitty McShane. Family members, experts, exhibitions, screenings. £10/£7 Sat 12 Oct, 10.30-17.00
Wonder Reels: A Night for Music and Film Lovers The series continues. Latin band Malphino play a Fellini-inspired live set and choose the director's haunting 1957 Nights of Cabiria, starring Giulietta Masina as an endearing prostitute with a talent for mambo and hard luck. Thurs 17 Oct, 19.30
Communion (2013) + Q&A A revenge-hungry priest fires up his blood-red Jag and hits the road in this feature by Greg Hall, whose collective 'Broke But Making Films' is a pioneering force in low-budget British filmmaking. Fri 18 Oct, 19.30
Home Movie Day London 2013 Bring 9.5mm, super 8, 8mm and 16mm film for free expert examination and projection – or simply come along for the Prize Home Movie Bingo, screenings and cakes. Free. homemovieday.com/london Sat 19 Oct, 11.00-17.00 
An Evening with Bob Baker A lead writer on Doctor Who in the 1970s, Bob used his animation skills to create robotic dog K9. Also, he has co-written four of the Wallace and Gromit films. His new memoir will be on sale. Sat 19 Oct, 19.30
Strange Factories (2013) This Hallowe'en, engage in a live cinema encounter at FoolishPeople's new feature premiere. Feel the terror as the film unravels in the mysterious Stronheim's factory – and its characters come to life around you. £28/£25. strangefactories.com 26 Oct to 9 Nov, 19.00
An Evening with Martin Stephens Child star of Village of the Damned, Martin began acting at 6. From 1954-66, he starred in 14 films, including The Innocents and Hammer's The Witches. Thurs 14 Nov, 19.30
French Sundays: Orphée (1950) Cocteau + Jon Davies talk. Sun 17 Nov, 14.30
A Tribute to Kathleen Byron Powell & Pressburger scholars and Kathleen's family talk about the actress best known as the disturbed Sister Ruth in Black Narcissus, and from A Matter of Life and Death. A CINE SISTERS event. Thurs 21 Nov, 19.30 
Conrad Veidt: The British Years One of the greats of Weimar silents including The Cabinet of Dr Caligari, Veidt starred in 13 British features from 1932-1940 and became a potent symbol of anti-Nazi opposition. Filmmaker and historian Tom Hamilton presents this fascinating period in his career + Under the Red Robe (1937). Fri 22 Nov, 19.30
Doctor Who 50th Anniversary Party Enjoy this milestone of Whovian history in the company of fellow fans, special guests, and big screen Technicolor Daleks! More tbc. Sat 23 Nov, 17.00
The Merry Widow (1925) Odeon Leicester Square organist Donald MacKenzie presents and plays for Erich von Stroheim's silent romance. Sat 30 Nov, 19.30
Drive-In Screening  House on Haunted Hill Sun 1 Dec. 14.30
Prize-winners: Films of Director John Krish Krish introduces his starkly surreal safety shorts, compassionate portrait of old age I Think They Call Him John, farewell to London's trams The Elephant Will Never Forget, and Children's Film Foundation feature Friend or Foe. Thurs 5 Dec, 19.30
An Evening with Carl Davis: Scoring 'The Mutuals' The creator of many memorable soundtracks for film/TV, including The French Lieutenant's Woman and the BBC's Pride and Prejudice, Davis has scored over 60 silent classics, from Napoleon, Ben Hur and Safety Last to Chaplin's much-loved Mutual shorts. Sat 7 Dec, 19.30
A Double Bill of GBS with The Shaw Society Religious persecution is tackled in Androcles and the Lion (1952), while Pygmalion (1938) inspired My Fair Lady. Sun 8 Dec, 14.00
The Greatest Variety Show Ever! Terry Sanderson's pick of 20th-century entertainers, from Sinatra to Liberace, Laurel and Hardy to Judy Garland. Hear Edith Piaf pour out her heart and feel a shiver as Springsteen and Elvis Costello jam with Roy Orbison. Thurs 12 Dec, 19.30
An Evening with Mary Peach After an acclaimed debut in Room at the Top (1959), Mary starred in many 1960s films, and was married to Hammer director Jimmy Sangster until his death. A CINE SISTERS event. Sat 14 Dec, 19.30
French Sundays: Les Vacances de M. Hulot (Jacques Tati, 1953) + Jon Davies talk. Sun 15 Dec, 14.30
REGULAR EVENTS:
Ten Rounds with De Niro Film trivia quiz. £10/team (up to 6). Monthly, 3rd Tues, 19.30 
Transculture Arts/cinema meet-up for trans and allies. Monthly, 1st Fri (in Nov postponed to 15th), 19.30
Golden Age of Hollywood Study 1930-65 classics. First of several 12-week courses run with Morley College. Tutor Jon Wisbey; code UFS019A; full fee £150 (£80 concs, £120 seniors, £300 overseas). Weekly, Tues, 10 Sep-3 Dec, 19.30-21.30. morleycollege.ac.uk
Tickets & Pricing
(unless otherwise stated) In advance: £8.50/£6.50 concessions (retired, students and the unemployed, with proof)
either online, by going to WeGotTickets and searching on the name of the event
or from the venue – please phone on 020 7840 2200. Card payments can now be accepted – we welcome MasterCard, Maestro, Visa, Visa Electron, Discover, Diners Club International and JCB.
On the door: £10/£7 concessions Included: a chance to explore the Museum from an hour before the start of the event!