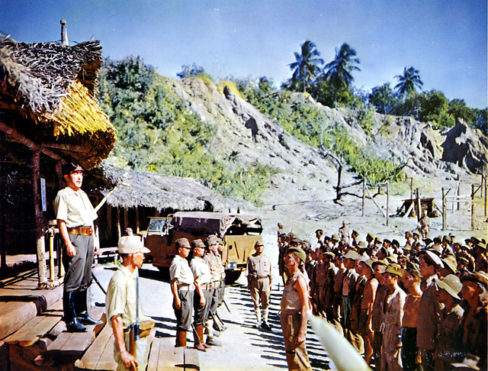 British POWs are forced to build a bridge for their Japanese captors in Burma, under the command of Colonel Nicholson (Alec Guinness). David Lean's classic epic landed him his first Best Director Oscar, and it also gave Carl Foreman his only Oscar for Best Adapted Screenplay, which, due to his blacklisting, he received a whopping 26 years after he won it, the day before he died.
Screenplay By is hosted by screenwriter, playwright and film blogger Carol Saint Martin and it focuses on the screenwriters and storytellers behind some of the greatest films ever made and their stories.
Doors open at 18.00, and the film starts at 19.00.
Refreshments will be available in our licensed cafe/bar.
TICKETS & PRICING
Tickets £9, £8 for concessions.
Advance tickets may be purchased from Ticketlab, or direct from the Museum by calling 020 7840 2200 in office hours.