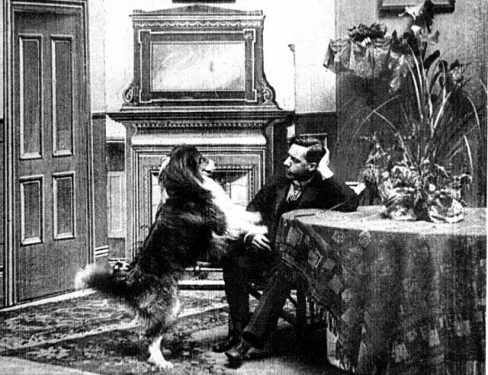 Kennington Bioscope are pleased to launch their YouTube channel with Heppy's Daughter (2009), generously provided by Film Friends Productions, with the gracious permission of the BFI for clips supplied from the BFI National Archive. Web premiere event in association with The Kennington Bioscope and The Cinema Museum, Kennington, London, closed like other arts spaces for the duration of the Covid-19 outbreak.
You can access the YouTube channel here.
The premiere screening goes live at 19:30 BST (UTC+1) on Wednesday April 29 2020. If you're logged in, you can comment along with the screening in the chat box on the right; or hide the box and go fullscreen to avoid any distraction. The documentary runs 58 minutes. English subtitles are available, and the automatic captions for other languages may be more accurate than usual as an additional effect. Click 'subscribe' and then the bell symbol next to it to keep up to date on future uploads, and follow the Kennington Bioscope and the Cinema Museum on Twitter for the latest news and links.
In the documentary produced in 2009, Val Williamson, daughter of British silent film pioneer Cecil M. Hepworth, discusses her father with film historian Tony Fletcher. The film has excerpts from some of his most famous films, including the Tilly comedies and Rescued by Rover (1905), as well as Phantom Rides, pictorial films made on rail journeys. Val also discusses her own work in the field of pottery.
The documentary was screened at Le Giornate del Cinema Muto in Pordenone in 2009, and at the Bradford International Film Festival in 2010. Clips from the films were included with Val's blessing from material deposited by the C.M. Hepworth Moving Picture Trust with the BFI National Archive.