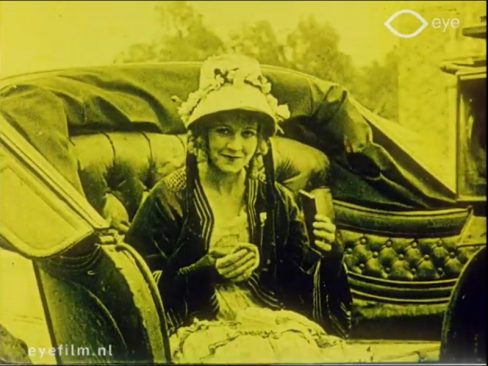 Welcome back to the Kennington Bioscope online! We proudly present KBTV Episode 10, to be viewed via our YouTube channel, streaming live for free, bringing you another eclectic selection of short silent films, screened by kind permission of collections held by the Netherlands' EYE Filmmuseum, aided by curator Elif Rongen-Kaynakci, with live and pre-recorded accompaniment.
While you're waiting, please explore the channel and any of our previous broadcasts and premieres!
Our Film Stars – Photoplay Magazine Screen Supplement #6 (USA 1919) – Who doesn't like to view behind the scenes footage of silent stars?! In this instalment we see both Elsie Janis and Louise Glaum relaxing at home with their mothers, James Cruze's wedding, Clara Kimball Young vacationing, a stunt being shot, Teddy the famous Keystone hound, and catch a brief glimpse of Marie Prevost.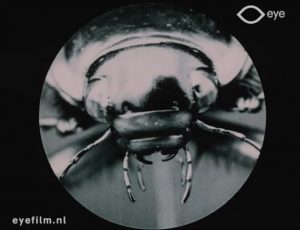 Flux The Cat (NL 1929) – animated U.S. Royal Cord tyre advert.
Le Dytique (The Water Beetle) (FR 1912) – Microscopic shots of dytiscidae, a family of water beetles which can 'swim, fly and live in the water,' shown by courtesy of the Jean Desmet Collection.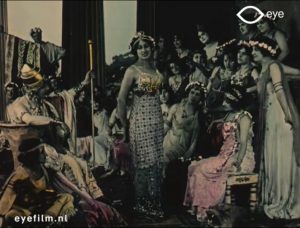 L'orgie Romaine (Lions of the Tyrant) (FR 1911) – Tyrannical emperor Heliogabale surrounds himself with women and punishes them mercilessly in this hand-tinted film directed by Louis Feuillade, also from the Desmet Collection.
Le Chien Insaisissable (The Elusive Dog) (FR 1912) – A shaggy-dog story.
Old Isaacson's Diamonds (USA 1915) – Another episode from The Girl Detective, Kalem's popular series starring Ruth Roland as a 'society girl' employed as a special investigator by the police. This time, Ruth is chasing down a crook named Steve 'Snake' Heneley.
The films will be presented with a mixture of live and pre-recorded accompaniment. John Sweeney plays live for Our Film Stars, Flux the Cat and Lions of the Tyrant, Lillian Henley and Colin Sell provide specially pre-recorded segments respectively for Le Chien Insaisissable and Le Dityque and Costas Fotopoulos will play live for Old Isaacson's Diamonds. The broadcast will be hosted live by film historian Michelle Facey.
Thanks as always to the Kennington Bioscope committee and friends, for their support and promotion of the show.
Subscribe (free) to the YouTube channel and turn notifications on, or join our mailing list to be notified about future shows.
While our home venue, the Cinema Museum in London, is closed, like other cinema and event venues, to keep people safe during the Covid-19 outbreak, we've relocated online. Help support our activities through our Ko-Fi account, if you can.