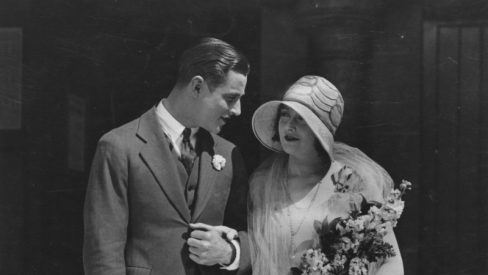 The Kennington Bioscope are proud to announce they are partnering with the BFI London Film Festival 2020 for their online screening of a rare Australian silent film The Cheaters (1929) in the Festival's Treasures strand.
The film is the only surviving feature made by the McDonagh sisters and has been freshly restored from several sources by the National Film and Sound Archive (NFSA) of Australia. Paulette McDonagh wrote, produced and directed the film, sister Phyllis was its Art Director, responsible for the striking look of the production and eldest sister, Isabel, known by her stage name, Marie Lorraine, was the charming lead actress. The Cheaters is an engaging melodrama with its story of criminality, class and love reaching across the divide. The film also boasts some beautiful tinting.
Cyrus Gabrysch, founder of the Kennington Bioscope and innovator of the group's live-stream online broadcasts, as seen via their YouTube channel has recorded a special live improvised accompaniment for the LFF screening, paired with the popular piano-cam! The film will be available to view (UK only) for free on the BFI Player from 13:00 BST Sunday 11th October to 13:00 BST Wednesday 14th October.
An additional video of recorded introductions to the film by BFI silent film curator, Bryony Dixon, and guest presenter, Michelle Facey, face of the online KBTV broadcasts, will also be available to view separately on the BFI Player. The recording includes clips of a documentary featuring the sons of Isabel McDonagh, Charles and Alan Stewart, in an interview conducted by Tony Fletcher, filmed by Tony Saffrey and Bob Geoghegan at the Cinema Museum.
The film and video introduction will be free to watch as part of the BFI London Film Festival, but you must reserve your place for the feature's online screening and ensure you have downloaded and installed the BFI Player successfully in advance in order to stream the film between 11-14 October 2020. Booking details here.
Read Bryony Dixon's 'What To Watch at LFF' feature on The Cheaters (1929) here.