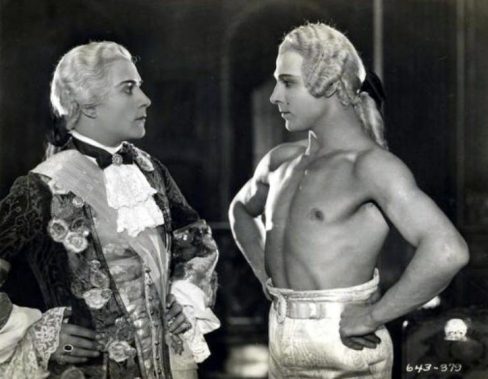 On the 1st and 2nd of June the Kennington Bioscope will present its fifth Silent Film Festival at the Cinema Museum, curated in conjunction with Kevin Brownlow. All silent films will have live accompaniment by our highly acclaimed team of musicians. The films will be introduced by Kevin Brownlow, and other noted film historians. The line up below is to be confirmed and subject to alterations.
---
Sunday Programme
10.00 Programme 1:
Souls For Sale (USA 1923)
This comedy-drama, directed by Rupert Hughes, sees Eleanor Boardman escaping her new husband into a new career as a film actress; among the numerous Hollywood notables contributing guest appearances are Charlie Chaplin and Erich von Stroheim. Piano accompaniment by Meg Morley.
11.50 Programme 2: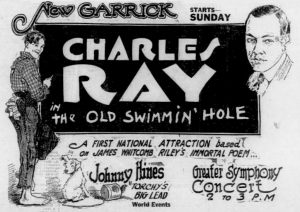 The Old Swimmin' Hole (USA 1921)
Starring Charles Ray and directed by Joe De Grasse, The Old Swimmin' Hole is based on the poem by James Whitcomb Riley. This is one of the few silent features to tell its story in entirely visual terms, without the aid of intertitles. Piano accompaniment by Meg Morley.
13.00 LUNCH
14.00 Programme 3: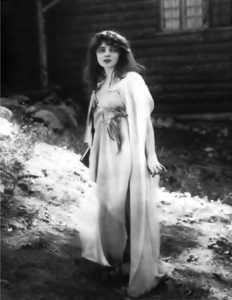 Common Ground (USA 1916)
In William C. de Mille's Common Ground, starring Marie Doro, Thomas Meighan and Theodore Roberts, a judge seeks to expose an unscrupulous colleague – who is engaged to his daughter – but is instead framed by his rival. Piano accompaniment by Costas Fotopolous.
15.30 Programme 4:
35mm Shorts from the David Eve Collection – Programme Two
A second programme of unique surviving copies of rare shorts by kind permission of collector David Eve. Today's selection will include examples of Pathé stencil colour alongside comedies and dramas from Edison, Vitagraph, Selig, Clarendon and Hepworth. Piano accompaniment by Colin Sell.
17.30 Programme 5: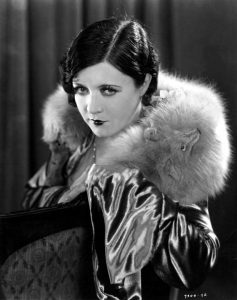 On to Reno (USA 1928)
The James Cruze comedy On to Reno stars Marie Prevost, a Sennett discovery who graduated to features by 1921 and was associated primarily with light comedies for the rest of the decade. Piano accompaniment by Colin Sell.
18.45 DINNER
20.00 Programme 6:
Monsieur Beaucaire (USA 1924)
Period drama Monsieur Beaucaire, directed by Sidney Olcott, stars Rudolph Valentino as an aristocrat posing as barber to a French Ambassador; Bebe Daniels plays the Princess who has won his heart. Piano accompaniment by Cyrus Gabrysch.
22.00 approx. CLOSE
Details of the Saturday programme here.
The Museum's café and bar will be open throughout the event serving sandwiches, hot pastries, cakes, snacks, alcoholic beverges and hot & cold drinks.
The Jamyang Cafe, adjacent to the Museum, will be offering a delicious meals during the festival. We encourage you to pre-book when you purchase your festival ticket so we can have your food ready to go, then you can spend less time in a queue and more time sitting down enjoying your meal and break.
Pre-booked dinner: £6.50
You can pre book your dinner when you buy your ticket for the event. You will be given a special voucher on the door when you check in for the festival that you can present at the Jamyang Cafe next door.
If you have already bought a ticket for the event and want to pre book a dinner then don't worry. There is no transaction charge for pre booking meals.
Tickets & Pricing
Weekend Ticket £30 / One Day £18 / Morning Pass £10 / Afternoon and evening pass £12 / Evening pass £6. Available from the TicketTailor website.