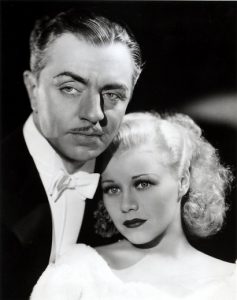 In the stylish tradition of The Thin Man series we recently screened, Kennington Vintage presents Star of Midnight (1935), directed by Stephen Roberts and again starring William Powell, along with Ginger Rogers.
William Powell plays a dapper lawyer aided by classy, sassy marriage-minded Ginger Rogers. Suspected of a murder, he untangles the Manhattan maze of double-crosses, disguises and mis-directions without disarranging his dinner jacket!
Full supporting programme.
Doors open at 13.30, for a 14.30 start.
Refreshments will be available in our licensed cafe/bar.
TICKETS & PRICING
Tickets £6.
Advance tickets may be purchased from Billetto, or direct from the Museum by calling 020 7840 2200 in office hours.