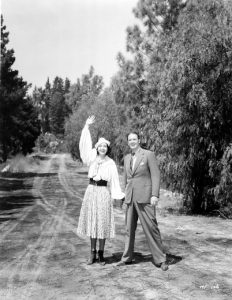 Kennington Talkies begins a season of films starring Kay Francis with Stolen Holiday (1937), directed by Michael Curtiz and co-starring Claude Rains and Ian Hunter.
Claude Rains plays a confidence trickster who persuades Parisian dress model Kay Francis to help him fool potential investors by wearing haute couture dresses when accompanying him to lavish gatherings.
Full supporting programme.
Doors open at 18.30, for a 19.30 start.
Refreshments will be available in our licensed cafe/bar.
TICKETS & PRICING
Tickets £6.
Advance tickets may be purchased from Billetto, or direct from the Museum by calling 020 7840 2200 in office hours.