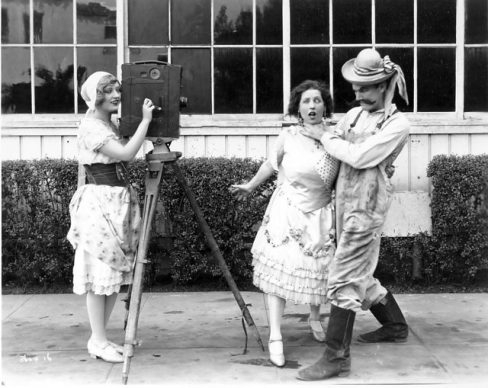 Kennington Bioscope presents another full weekend of silent comedies, curated in conjunction with Kevin Brownlow. All silent films will have live accompaniment by our highly acclaimed team of musicians.
Provisional programme, subject to alteration: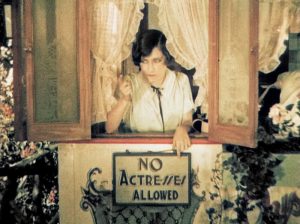 10.00 Stage Struck (1925)
Gloria Swanson as a stagestruck waitress who ends up taking on her rival in a boxing match as 'The Masked Marvel' – promoted by Ford Sterling! One of Paramount's first features to use Technicolor. Director Allan Dwan. Introduced by Michelle Facey. Accompanied by Cyrus Gabrysch.
11.50 Recent Discoveries
Lost silent comedies, recently rescued. Included will be Maud's Bachelors starring the forgotten Amedee Compton from Brighton, amazingly a one time stage and film star in France; a long lost British Hepworth comedy, a 1919 Harold Lloyd uncovered at the Cinema Museum itself and a previously missing Mack Sennett classic, now (almost) restored. Accompanied by Colin Sell.
13.00 Lunch
14.00 Chaplinitis
David Glass presents a programme looking at the fallout from the Little Tramp's incredible popularity – his huge influence and many imitators. Don't miss Chinese Chaplin Chai Hong and Phil Dunham's very funny revamp of Chaplin's One A.M. (1916) as Cut Loose (1924). Accompanied by Meg Morley.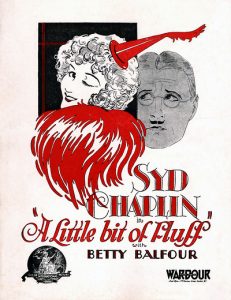 15.30 A Little Bit of Fluff (1928)
Syd Chaplin, Charlie's brother, made what turned out to be his last comedy at British International's Elstree studios. Together with British star Betty Balfour, this highly praised farce included an expensive recreation of London's Kit Kat Club with on – stage dance troupe the Tiller Girls. Directors Jess Robbins and Wheeler Dryden (another Chaplin brother). Plus Caught in a Park – a 1915 Keystone comedy starring Syd Chaplin. Introduced by David Robinson. Accompanied by John Sweeney.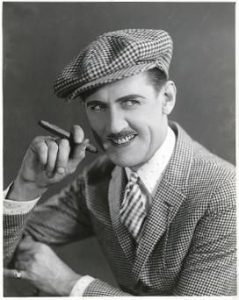 17.30 Charley Chase – By Popular Demand
A trio of Charley Chase's very best 1920's comedies – as requested by our 'Silent Laughter' audience last year.
They are His Wooden Wedding (1925) and Dog Shy (1926), both directed by Leo McCarey, and Snappy Sneezer (1929), directed by Warren Doane.
Presented by Matthew Ross, who is the editor of the on–line vintage comedy magazine thelostlaugh.com. Accompanied by Meg Morley.
18.45 Dinner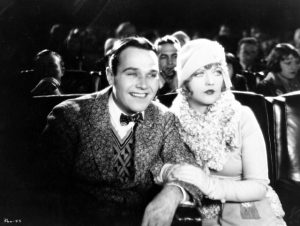 20.00 Show People (1928)
One of the highlights of Kevin Brownlow and David Gill's Live Cinema presentations. Marion Davies as Georgia girl Peggy Pepper who yearns to star in Hollywood dramas, but has to start in slapstick comedies. A beautifully accurate satire on Hollywood with a background of MGM studios in its heyday. Plus cameo appearances from Charlie Chaplin, John Gilbert, Douglas Fairbanks, Mae Murray, Elinor Glyn – and director King Vidor himself. Introduced by Michelle Facey. Accompanied by Costas Fotopoulos.
22.00 approx. Close
The films will be introduced by David Robinson, and other noted film historians to be confirmed.
Details of the Saturday programme here.
The Museum's café and bar will be open throughout the event serving sandwiches, hot pastries, cakes, snacks, alcoholic beverges and hot & cold drinks.
The Jamyang Cafe, adjacent to the Museum, will be offering a range of delicious meals during the festival. We encourage you to pre-book when you purchase your festival ticket so we can have your food ready to go, then you can spend less time in a queue and more time sitting down enjoying your meal and break.
Tickets & Pricing
Weekend Ticket £30 / One Day £18 / After 2pm £12 / Evening only £6. Pre-booked dinner at the Jamyang Cafe: £6.50. These are available online from Ticket Tailor.