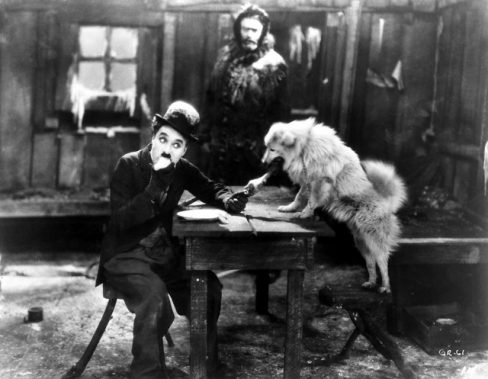 Kennington Bioscope presents another full weekend of silent comedies, curated in conjunction with Kevin Brownlow.
Provisional programme, subject to alteration: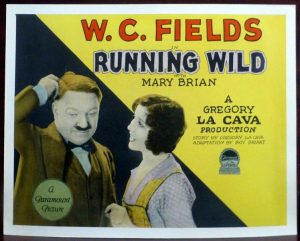 10.00 Running Wild (1927)
One of W.C.Fields' few surviving silent features, and the most successful, with Fields as his usual downtrodden, henpecked anti-hero – until the worm turns… into a lion. Directed by Gregory La Cava, with Mary Brian. Accompanied by John Sweeney.
11.30 Chaplin Unrestored!
Award winning film editor and director Christopher Bird reveals why 'restored' Chaplin comedies on DVD aren't always the best versions, and shows vintage prints of The Vagabond (1916) and The Immigrant (1917) to prove it.
13.00 Lunch
14.00 The Real Stan & Ollie
A rare chance to see Laurel & Hardy's Battle of the Century (1927), with its now complete "pie battle to end all pie battles"; We Faw Down (1928), in which they escape their wives (or do they?), now with its original Vitaphone soundtrack, plus two of their long lost solo appearances.
Music for the above two programmes will be by guest pianist Vincent Byrne – possibly Britain's youngest film accompanist.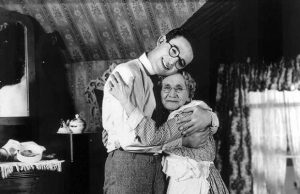 15.30 Grandma's Boy (1922)
Directed by Fred Neweyer, this is Harold Lloyd's first full length feature with flashback stories of his Civil War ancestor (also Lloyd) inspiring him to win his girl (Mildred Davis) in the present. Showing on the 97th anniversary of its original release (brilliant programming or what?). Preceded by two of Lloyd's rarest shorts co starring Bebe Daniels – Over the Fence (1917) his first wearing the famous glasses, and That's Him (1918) – a recent discovery by Christopher Bird. Accompanied by Colin Sell.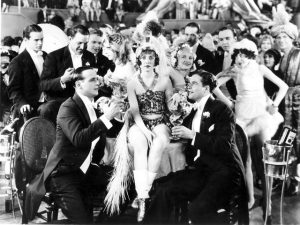 17.25 So This Is Paris (1926)
Directed by Ernst Lubitsch. The story of two married couples in Paris – each partner cheating on the other, unaware that the other is doing exactly the same thing! Credited as the first film to feature a choreographed dance scene, as one couple (Patsy Ruth Miller and Monte Blue) enter a Charleston contest. Voted one of the ten best films of 1926 by the New York Times. Introduced by Michelle Facey. Accompanied by John Sweeney.
18.45 Dinner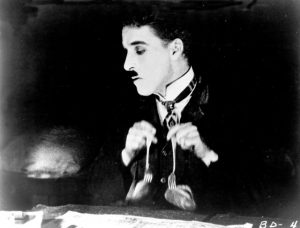 20.00 The Gold Rush (1925)
Charlie Chaplin's most famous feature and perhaps his greatest. The dance of the bread rolls; eating a boot to the growing disbelief of partner Mack Swain; the cabin teetering on the cliff… memorable scenes galore. The restored original 1925 version with a newly recorded adaption of Chaplin's score, as composed for his 1942 re-issue. Introduced by Chaplin's biographer David Robinson.
The films will be introduced by David Robinson, and other noted film historians to be confirmed.
Details of the Sunday programme here.
The Museum's café and bar will be open throughout the event serving sandwiches, hot pastries, cakes, snacks, alcoholic beverges and hot & cold drinks.
The Jamyang Cafe, adjacent to the Museum, will be offering a range of delicious meals during the festival. We encourage you to pre-book when you purchase your festival ticket so we can have your food ready to go, then you can spend less time in a queue and more time sitting down enjoying your meal and break.
Tickets & Pricing
Weekend Ticket £30 / One Day £18 / After 2pm £12 / Evening only £6. Pre-booked dinner at the Jamyang Cafe: £6.50. These are available online from Ticket Tailor.