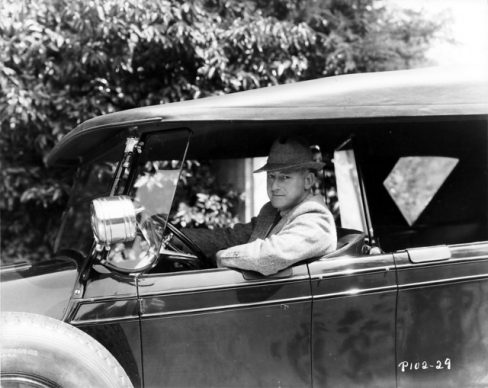 Kennington Bioscope presents a celebration of legendary film-maker Cecil B. DeMille, whose work (and that of his brother, William) has featured in some of our recent weekend presentations. The programme will be curated by Kevin Brownlow.
Programme details have yet to be finalised but films presently under consideration include: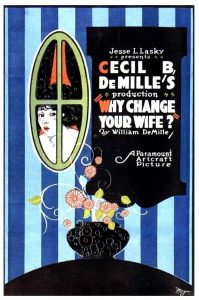 Why Change Your Wife? (1920), a classic romantic comedy in which a bored husband (Thomas Meighan) seeks to divorce his staid wife (Gloria Swanson) in favour of a jazz-age girl (Bebe Daniels).
Let 'Er Go Gallagher (1928), starring Frank Coghlan Jr. and Harrison Ford (the original one!) in an adaptation of Richard Harding Davis's 1891 story about a newspaper copy boy who turns detective.
The Affairs of Anatol (1921), starring Wallace Reid as a serial philanderer, Gloria Swanson as his wife and Bebe Daniels among his paramours.
The Volga Boatman (1926), starring William Boyd and Elinor Fair in a romantic adventure set against the background of the Russian Revolution.
Male and Female (1919), a version of J. M. Barrie's play The Admirable Crichton, starring Gloria Swanson and Thomas Meighan among the desert island castaways who find the established social order changes in their new setting.
Most films will be screened on 35mm or 16mm. For more information, email kenbioscope@gmail.com.
Refreshments will be available in our licensed cafe/bar.
TICKETS & PRICING
Ticket details tba.