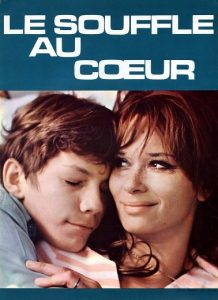 Making a fuss – four French films that dared to be different. A talk illustrated with clips and a chance to see a feature film chosen to inspire.
Louis Malle shocked France with his attacks on the Catholic church, the middle classes and the taboo of incest in his 1971 Le souffle au coeur (Dearest Love). A tender and heartfelt film that ripped open the hypocrisies of 1970's France.
Each film is accompanied by an introductory illustrated talk by Jon Davies, Tutor in French Cinema at Morley College.
Doors open at 13.30, for a 14.30 start.
Refreshments will be available in our licensed cafe/bar.
TICKETS & PRICING
Tickets in advance £8.50 (£6.50 concessions). On the door £10 (£7 concessions).
Advance tickets may be purchased from Billetto, or direct from the Museum by calling 020 7840 2200 in office hours.