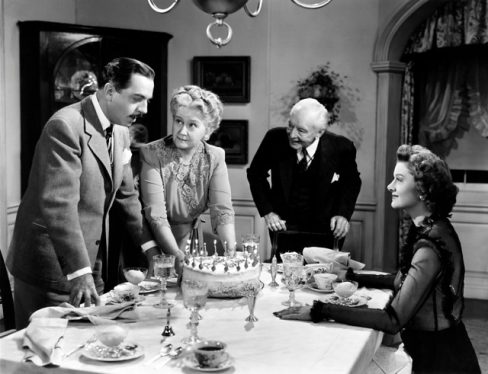 For the fifth Thin Man film, the director is Richard Thorpe, as W. S. Van Dyke had died in 1943, and with a script by Robert Riskin and Dwight Taylor from a story by Riskin and Harry Kurnitz, who had scripted the previous film.
Nick and Nora visit Sycamore Springs, Nick's hometown, to visit his parents, played by Lucile Watson and Harry Davenport. When an aircraft factory employee seeks out Nick and is shot dead before he can reveal anything, Nick is on the case…
Full supporting programme.
Doors open at 13.30, for a 14.30 start.
Refreshments will be available in our licensed cafe/bar.
TICKETS & PRICING
Tickets £6.
Advance tickets may be purchased from Billetto, or direct from the Museum by calling 020 7840 2200 in office hours.