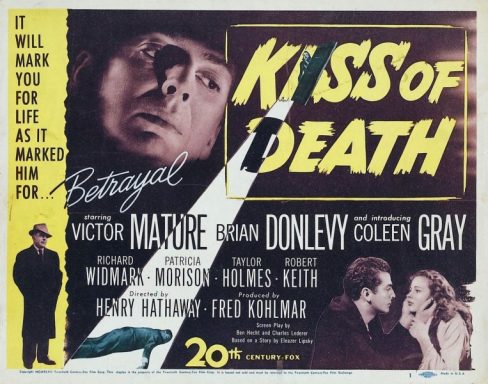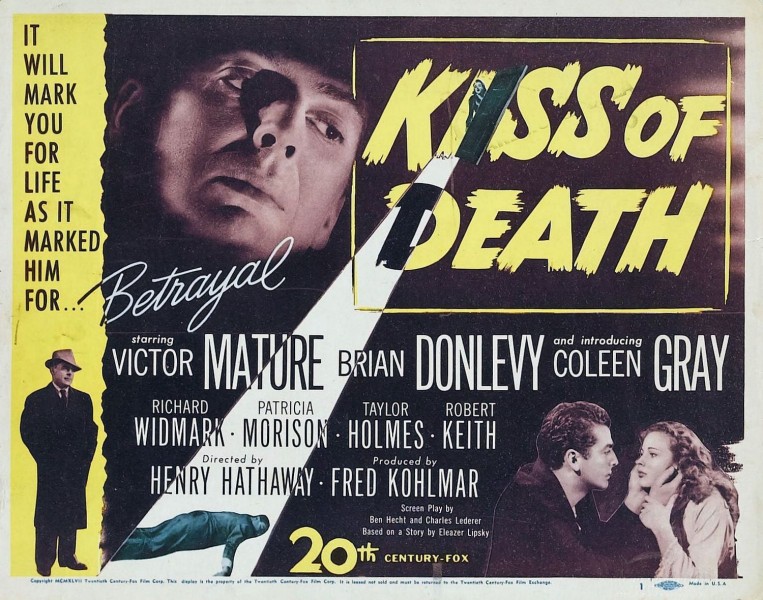 Kennington Noir presents Kiss of Death (1947), directed by Henry Hathaway, from a script by Ben Hecht and Charles Lederer, and starring Victor Mature, Brian Donlevy, Coleen Gray and Richard Widmark.
Victor Mature plays a low-rent crook who takes the rap for a Christmas Eve store robbery whist the rest of the robbers get away, until, in exchange for parole, he makes a deal with the DA (Brian Donlevy) to squeal on his former gangmates. This film is especially notable for Richard Widmark making his feature debut as crazed psychopathic killer Tommy Udo, a genuinely nasty piece of work, and it was filmed entirely on location in New York City.
Digital presentation. Plus supporting programme.
Doors open at 19.00, for a 19.30 start.
Refreshments will be available in our licensed cafe/bar.
TICKETS & PRICING
Tickets £6.
Advance tickets may be purchased from Billetto, or direct from the Museum by calling 020 7840 2200 in office hours.