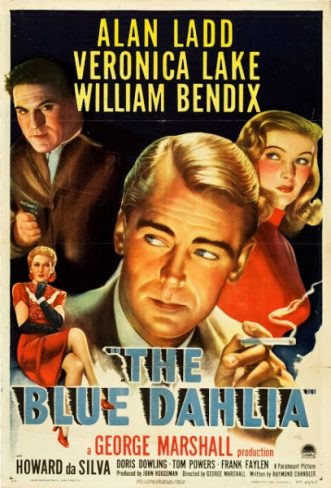 Kennington Noir presents The Blue Dahlia (1946). Raymond Chandler wrote the screenplay for this moody, hard-boiled film noir, directed by George Marshall.
At the end of WWII, a war veteran (Alan Ladd) and his buddies (William Bendix and Hugh Beaumont) return to Los Angeles, and one of them becomes a murder suspect when his adulterous party-loving wife is found dead. Helped by a beautiful blonde (Veronica Lake), he tries to avoid the police while looking for his wife's killer.
Digital presentation. Plus supporting programme.
Doors open at 19.00, for a 19.30 start.
Refreshments will be available in our licensed cafe/bar.
TICKETS & PRICING
Tickets £6.
Advance tickets may be purchased from Billetto, or direct from the Museum by calling 020 7840 2200 in office hours.