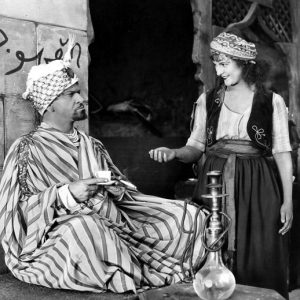 The Kennington Bioscope is a regular cinema event featuring live accompaniment to silent films that takes place at the Cinema Museum.
The main feature is The Virgin of Stamboul (1920), directed by Tod Browning, and starring Browning's wife Priscilla Dean, Wheeler Oakman and Wallace Beery. Achmet Bey (Beery), a Turkish chieftain, catches one of his many wives in adultery and murders her lover. Throwing aside the cuckolding wife, he abducts an innocent girl (Dean) to his harem. However, a brave American who loves her (Oakman) comes to her rescue.
A programme of silent shorts precedes the main film.
Silent film with intertitles which may be suitable for the deaf and hard of hearing.
Anyone interested in silent film should visit the website for more info.
Tickets & Pricing
£5. Seats are limited, so please request an invitation using the email kenbioscope@gmail.com.