Traumkino presents an evening of trangender films.
18:00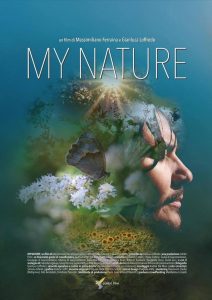 My Nature (2016), directed by Gianluca Loffredo and Massimiliano Ferraina (75 mins – subtitled).
A beautiful and unique documentary about Simon, a transman, who leaves his hometown in Southern Italy to the idyllic central Italian countryside of Umbria to embark on a journey of self-discovery. The road to the complete understanding and realisation of his dreams is still influenced by past events. Through new friendships and experiences in contact with nature, he learns to love himself after many years of self-hate.
+ The World in Your Window (2017), directed by Zoe Mcintosh (15mins)
20:00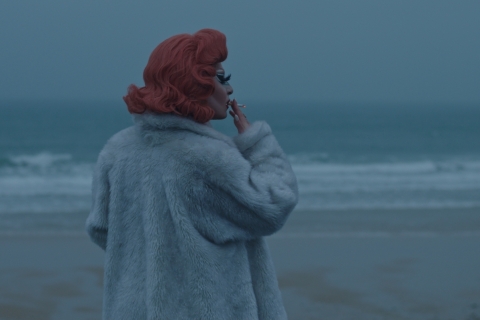 Un Homme Mon Fils (2017), directed by Florent Gouelou (34 mins – subtitled)
Fred is a projectionist, like his father. As he has to project a silver film in Normandie, he convinces him to hit the road together. The road-trip will be a journey through clash of generations, drag-queens and family affairs. Read an interview with the director here.
+ Anders (2017), directed by Reinout Hellenthal (19 mins – subtitled)
+ Curtain Down (2017), directed by Emett Casey (15 mins)
22:00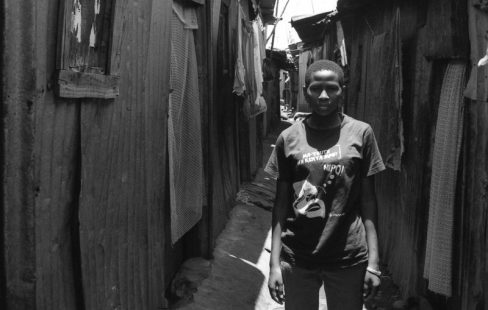 Sidney & Friends (2018), directed by Tristan Aitchison (75 mins – subtitled)
A documentary about intersex and trans persons in Kenya. When his family tries to kill him, Sidney, who is intersex, flees to Nairobi where he meets a group of transgender friends. Together, they fight discrimination and discover life, love and self-worth.
"In 2013 I travelled to Kenya to visit my sister but a meeting with Guillit, a transboi and activist would change the course of the next 4 years of my life. Guillit just wanted to be heard. He told me other members of the transgender and intersex community, living on the edge of society, wanted to speak out too" (Tristan Aitchison).
+ Bully, directed by Jake Graf (3 mins)
Doors open at 17.00, for a 18.00 start.
Refreshments will be available in our licensed cafe/bar.
TICKETS & PRICING
Tickets £6.
Tickets may be purchased from Billetto, or direct from the Museum by calling 020 7840 2200 in office hours.