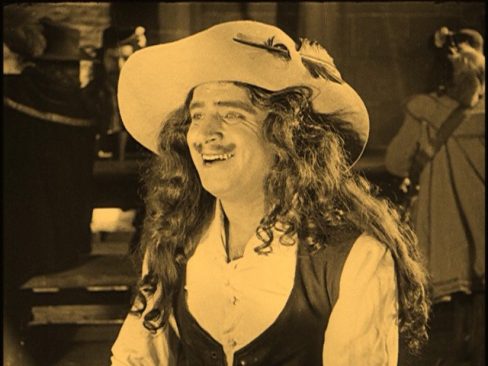 The Kennington Bioscope is a regular cinema event featuring live accompaniment to silent films that takes place at the Cinema Museum.
We start the New Year with a Douglas Fairbanks double bill, Allan Dwan's A Modern Musketeer (1917) and The Good Bad Man (1916), introduced by Kevin Brownlow. In the first, Fairbanks plays a restless young man in rural Kansas who dreams of being a hero like the Three Musketeers. The film was shot on location at several Arizona landmarks, including the Grand Canyon. This is a 35mm presentation, courtesy of Patrick Stanbury. The second, The Good Bad Man with Bessie Love is among Fairbanks's earliest films to explore themes and ideas that recurred throughout his work — including issues of identity and a passion for the history of the American West.
Silent film with intertitles which may be suitable for the deaf and hard of hearing.
Anyone interested in silent film should visit the website for more info.
Tickets & Pricing
£5. Seats are limited, so please request an invitation using the email kenbioscope@gmail.com.