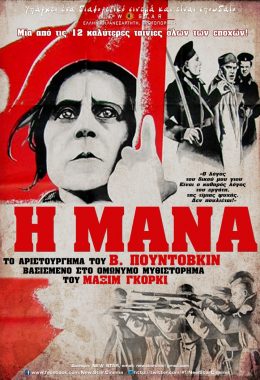 The Kennington Bioscope is a regular cinema event featuring live accompaniment to silent films that takes place at the Cinema Museum.
Kevin Brownlow will present his own 16mm copy of Pudovkin's Mother (1926), based on Maxim Gorky's novel about a family torn apart by a worker's strike set during the 1905 Russian Revolution. At first, the mother wants to protect her family from the troublemakers, but eventually she realizes that her son is right and the workers should strike.
Support programme features Don't Park There (1924), a Will Rogers short directed by Fred Guiol and co-starring Marie Mosquini. A short trip to drug store becomes an ordeal when a parking place proves impossible to find.
Silent film with intertitles which may be suitable for the deaf and hard of hearing.
Anyone interested in silent film should visit the website for more info.
Tickets & Pricing
£5. Seats are limited, so please request an invitation using the email kenbioscope@gmail.com.