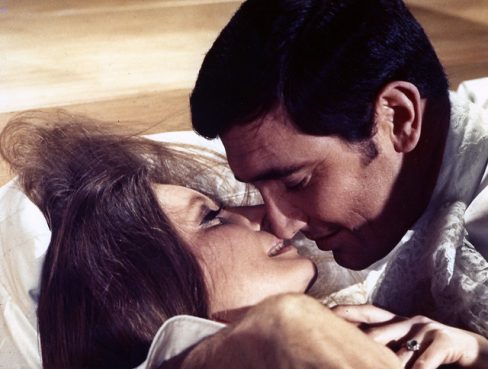 We are thrilled to welcome actress Catherine Schell to the The Cinema Museum for a special stage interview to celebrate the release of her new book, When God Was Out To Lunch.
Catherine has lived a life more dramatic and colourful than any of her many acting roles; from her birth during an allied bombing raid in Budapest, to life under post-war Russian occupation, escape and life as a refugee in Austria, a strict convent school life in America, and on to Germany where she became an actress.
International fame followed through roles in the James Bond and Hammer franchises, opposite Peter Sellers in The Return of the Pink Panther (1975), and the iconic role of Maya in popular sci-fi series Space: 1999 (1975-77).
Catherine's first autobiography A Constant Alien has been very successful, and the story continues in her new new book, When God Was Out to Lunch, which will be launched at this event.
The stage talk will be followed by an opportunity to meet Catherine and purchase autographs.
Doors open at 19.00, for a 20.00 start.
Refreshments will be available in our licensed cafe/bar.
TICKETS & PRICING
Summer Season 2018 ticketing applies.
Advance tickets may be purchased from Billetto, or direct from the Museum by calling 020 7840 2200 in office hours.