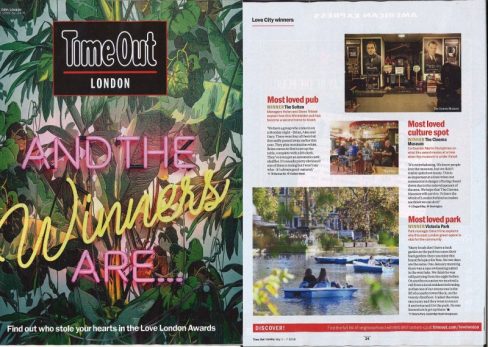 Brilliant news! The Museum has won the Most Loved Local Culture Spot award from the London listings magazine Time Out. More details here. We would like to thank everyone who voted for us. But the Museum is still under threat.
As Martin said to the magazine, "It's overwhelming. We know people love the museum, but we didn't realise quite how many. This is so important at a time when our museum is in danger of being closed down due to the redevelopment of the area. We hope that The Cinema Museum will survive. To have the whole of London behind us makes me think we can do it."
So if you haven't already, please sign our petition and help keep this unique Culture Spot for Londoners in the future.