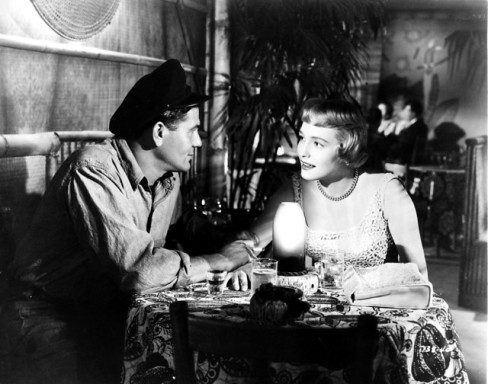 Michael Curtiz's 1950 masterpiece, The Breaking Point, is an unjustly neglected version of Hemingway's novel, To Have and Have Not.
As the film critic and historian, Adam Feinstein, a Curtiz authority, will argue in his introduction to this special screening of the film, it is not only superior to Howard Hawks' 1944 screen adaptation starring Humphrey Bogart and Lauren Bacall, but may be among the greatest literary adaptations in cinema history – and as potent a piece of film-making as Curtiz's celebrated Casablanca (1942). Hemingway himself considered The Breaking Point the finest film version of any of his books.
Feinstein will discuss the making of the movie, underline some of the themes and qualities so characteristic of Curtiz's other films and explain why, just as in Casablanca, everything gels perfectly: from the cast (John Garfield, Patricia Neal, Phyllis Thaxter), to the hard-boiled screenplay (by Ranald McDougall, who also scripted Curtiz's magnificent 1945 film, Mildred Pierce), the startling cinematography (by Ted McCord, the cameraman on Treasure of the Sierra Madre (1948)) and, finally, Curtiz's own outstanding direction which drives the film's overwhelming pacing and poignancy.
Doors open at 18.30, for a 19.30 start.
Refreshments will be available in our licensed cafe/bar.
TICKETS & PRICING
Summer Season 2017 ticketing applies.
Advance tickets may be purchased from Billetto, or direct from the Museum by calling 020 7840 2200 in office hours.