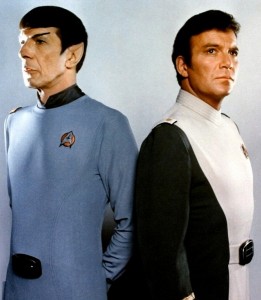 The Cinema Museum is delighted to salute the original seven crew members of Star Trek with seven double bills – the Star Trek movies from The Motion Picture through to Generations paired up with individual movie projects starring, or directed by, one of the actors.
Thrill again to a rare chance to see Star Trek on the big screen – paired up with movies you may never have seen on any size of screen!
Tickets & Pricing
In advance: £12/£10 concessions (retired, students and the unemployed, with proof)
either online, by going to WeGotTickets and searching on the name of the event
or from the venue – please phone on 020 7840 2200. Card payments can now be accepted – we welcome MasterCard, Maestro, Visa, Visa Electron, Discover, Diners Club International and JCB.
On the door: £15/£12 concessions
BOOK FOR ALL 7 DOUBLE BILLS AND GET 1 FREE!
Included: a chance to explore the Museum from an hour before the start of the event!