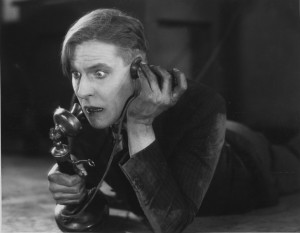 The recently rediscovered What Next? (UK 1928, dir. Walter Forde, 60 min) is one of a series of comedy features made by popular British comedian Walter Forde, who stars here as a bric-a-brac salesman who unwittingly buys a valuable antique candlestick that is also being sought by a deranged archaeologist with a Napoleon complex. Walter becomes embroiled with a peculiarly useless detective, who styles himself in the Holmesian mode, and his diminutive assistant (played by the wonderful Ian Wilson) who makes up for his lack of inches with a sarcastic hauteur usually the preserve of British butlers. The film culminates in a splendid 'night-at-the-museum' scene, replete with scary weaponry, a guillotine, suits of armour and trapdoors.  
A supporting programme of shorts will include some of the Cinema Museum's collection of Mitchell and Kenyon comedies.  
There will be a live piano accompaniment for all the films this evening.  
This screening forms part of the 14th British Silent Film Festival Going to the Movies: Music, Sound and the British Silent Film, which runs from Thurs 7 – Sun 10 April 2011. The Festival is presented by British Silents, the BFI and Barbican, in association with De Montfort University and the Sounds of Early Cinema Conference, and is funded by the Arts and Humanities Research Council as part of its 'Beyond Text' programme.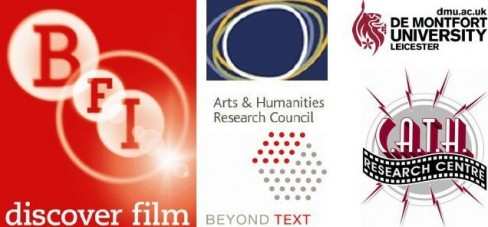 Tickets & Pricing
In advance: £6.50 – Either online, by going to WeGotTickets and searching on the name of the event, or from the venue (cash only) – either email info@cinemamuseum.org.uk or ring 020 7840 2200.  
On the door: £8.50  
Concessions: £7.50 – Retired, students and the unemployed (in person, with proof of concession).  
Under 15s: £5.50