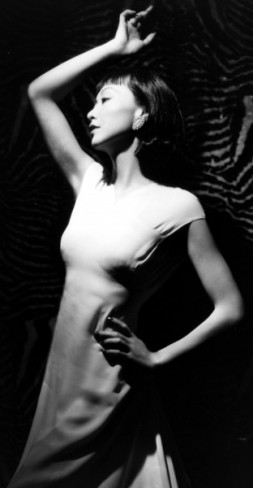 This evening's event begins with the biographical documentary Anna May Wong – Frosted Yellow Willows: Her Life, Times and Legend, followed by a Q&A with its director Elaine Mae Woo. In the second half of the programme there will be a screening of Anna's 1928 film Song, aka Schmutziges Geld (Germany)/Show Life (UK).
Anna May Wong was the first Asian American actor to reach international stardom. Conveying both disarming sensuality and commanding presence through her roles, she defined the stereotype of the mysterious and treacherous "Dragon Lady" that became part of American slang in the 1930s.
The documentary, narrated by Nancy Kwan (The World of Suzie Wong), tells how Anna May Wong achieved her career success in spite of great hardship and prejudice. The daughter of laundryworkers in Los Angeles's Chinatown, she became infatuated with movies at an early age and dropped out of school to pursue an acting career. Though frequently passed over for lead Asian character roles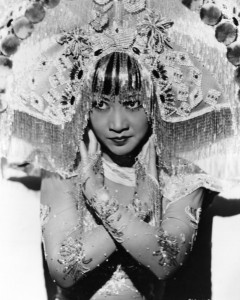 in favour of non-Asian actresses, she was to star in films such as the early Technicolor film Toll of the Sea (1922), E.A. Dupont's Piccadilly (1929) and Josef von Sternberg's Shanghai Express (1932) with Marlene Dietrich. Her body of work establishes her as a true pioneer of early cinema.
Frosted Yellow Willows draws upon interviews with members of Anna's family, childhood friends and people who worked with her, and was made with the support of many film historians, archives, academic institutions and admirers of Anna's work, including Kevin Brownlow, Paramount producer A. C. Lyles and Leonard Maltin.
After the interval we will be screening a BFI archival 35mm print of the rarely-seen 1928 film Song (Richard Eichberg), an Anglo-German production in which Anna May Wong received top billing. In this her first European film, Anna plays a dancer drawn into a tragic romantic triangle when she meets a cabaret knife thrower (Heinrich George) and his capricious sweetheart. Song is notable both for Anna's dancing and for the dramatic power of her performance.
There will be a live piano accompaniment.
We are very grateful to Elaine Mae Woo for kindly donating Anna May Wong – Frosted Yellow Willows: Her Life, Times and Legend to be screened at Cinema Museum towards our fund-raising efforts. On the night Elaine will have DVD copies of the documentary for sale, and will be raffling an Anna May Wong T-shirt, in aid of the Anna May Wong – Frosted Yellow Willows: The Woman and Her Journey project.
This event is expected to end around 22.30.
Tickets & Pricing
Spring Season 2011 ticketing applies.