The Kennington Bioscope is a regular cinema event featuring live accompaniment to silent films that takes place at the Cinema Museum.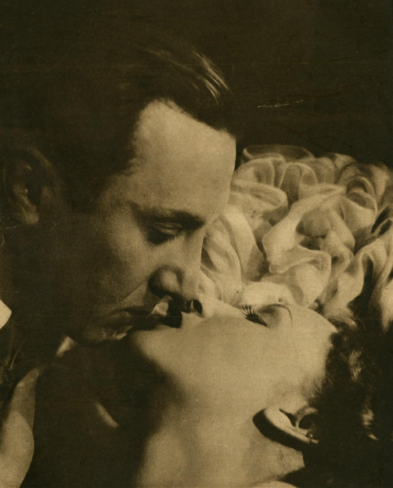 Manolescu (Germany 1929, dir. Viktor Tourjansky). Digital restoration. A film from the holdings of the Friedrich-Wilhelm-Murnau-Stiftung (www.murnau-stiftung.de) in Weisbaden.
The epitome of late silent greatness.' – Pamela Hutchinson writing about Manolescu, starring Ivan Mosjoukine and Brigitte Helm 'the chemistry between them could light all the neon signs in Paris, and possibly does'.
The UK premiere of a beautiful new restoration.
In Manolescu – known in German as Manolescu – Der König der Hochstapler (`the king of imposters'), a confidence man working his way from Paris to New York. On a train journey to Monte Carlo he becomes involved with Cleo, a society woman who is fleeing her husband.
Starring two of the greatest stars of the silent film era, Brigitte Helm and Ivan Mosjoukine, Manolescu (1929) is a story of love, desire, crime, and betrayal. Loosely based on the autobiography of an eponymous criminal and fraudster active in the 1900s, it's filmed with all the technical resources of late German silent cinema and directed by Victor Tourjansky, who had assisted Abel Gance on Napoleon, and it features stunning photography and locations, including Paris, Monte Carlo and St Moritz. We are very grateful to the Murnau-Stiftung to have the opportunity of presenting the UK premiere of their restoration.
Colin Sell will be playing for the shorts before the main film, and John Sweeney will be accompanying Manolescu.
Silent film with intertitles which may be suitable for the deaf and hard of hearing.
Tickets & Pricing
£7. Seats are limited, so please arrive early or request an invitation using the email kenbioscope@gmail.com.