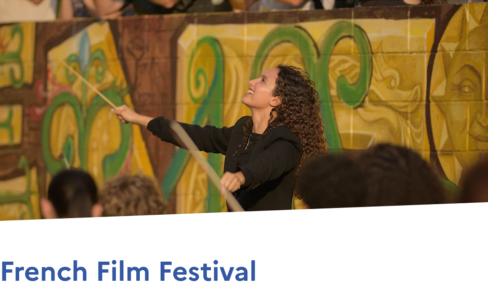 Enjoy the latest French productions alongside bold classics and animated gems, UK premieres and exclusive Q&As. Discover newcomers and watch your favourite actors on the big screen, from Isabelle Huppert to Romain Duris, from Laure Calamy to Fabrice Luchini.
Packed with more than 40 screenings, this 31st edition of the festival features award-winning films, including this year's Palme d'Or Anatomy of a Fall. Don't miss the two previews of the film before its general release later in November and meet director Justine Triet on 2 November.
Other highlights include Golden Bear Winner On the Adamant by Nicolas Philibert and The Taste of Things which won Trần Anh Hùng the Best Director Award at the Cannes Film Festival.
More information here.