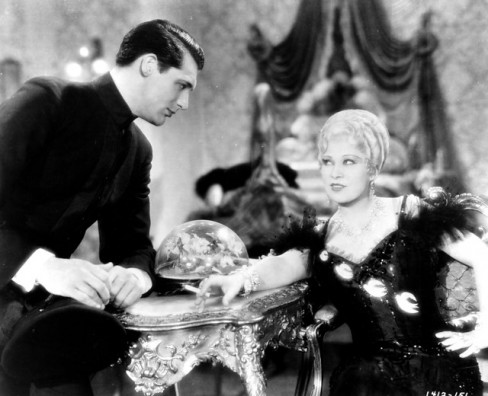 "I'll try anything once, twice if I like it, three times to make sure." This month Women & Cocaine salutes the most scandalous woman ever!
She was an actress, playwright, screenwriter, and sex symbol, famous for her bawdy double entendres. The month of May belongs to Mae West as we screen her classic She Done Him Wrong from 1933 and immerse you in Mae's world.
West plays Burlesque barroom singer Lady Lou, a woman who knows everyone in town, especially the men. Unfortunately, her convict ex-boyfriend Chick, is the jealous type and vows violence against her if she behaves unfaithfully while he's in prison. To make matters worse, Lou's boss, Gus, secretly runs a prostitution and counterfeiting ring, and the director of the city mission next door is actually a federal agent (played by Cary Grant in his breakout role).
Come join us in this beautifully historic Grade II listed venue for an introduction, then screening of the film and exclusive raffle!
"My father warned me about men & booze, but he never mentioned a word about women & cocaine" – Tallulah Bankhead.
Follow Women & Cocaine on Instagram and Facebook.
Doors open at 18.30, for a 19.30 start.
Refreshments will be available in our licensed cafe/bar.
TICKETS & PRICING
Reserved tickets £9.45 available from Eventbrite. Tickets will also be available on the door on the night. Concessions available on the door with valid ID. Phone bookings for this event cannot be made via the Cinema Museum.