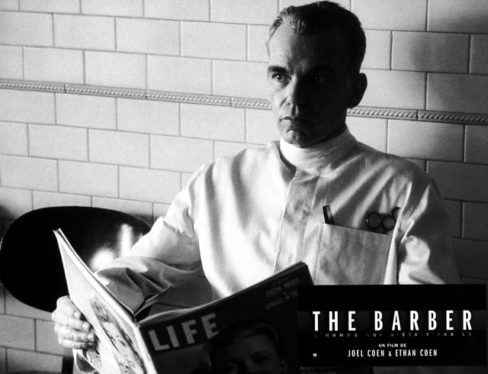 1949, Santa Rosa, California. A laconic, chain-smoking barber Ed Crane (Billy Bob Thornton) is an ordinary man trying to escape a humdrum life. Ed's wife Doris (Frances McDormand) likes a drink and may be having an affair with her boss Big Dave, who has $10,000 to invest. Ed gets wind of a chance to make some money, and blackmail and investment are his opportunity to be more than a man whom no one notices. Cue a tale of suspected adultery; blackmail; foul play; death; Sacramento city slickers; racial slurs; invented war heroics; shaved legs; a gamine piano player; and UFOs.
A 1949 noir made in 2001, and directed by the Coen Brothers, this film received multiple award nominations and awards.
35mm film presentation. This is the black and white version.
Doors open at 18.30, for a 19.30 start.
Refreshments will be available in our licensed cafe/bar.
TICKETS & PRICING
Tickets £8.
Advance tickets may be purchased from Ticketlab, or direct from the Museum by calling 020 7840 2200 in office hours.