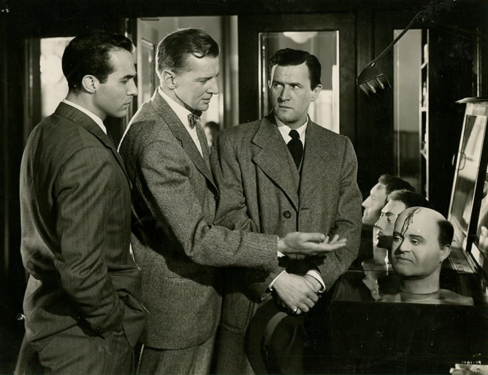 Kennington Noir presents Mystery Street (1947), directed by John Sturges and starring Ricardo Montalban, Sally Forrest, Bruce Bennett, Elsa Lanchester, and Marshall Thompson.
When a skeleton turns up on a beach, local cop Ricardo Montalban uses forensics to find the identity of the body, what happened and who did the deed; but Elsa Lanchester steals the show doing a splendid turn as an eccentric, greedy landlady. As with last month's T-Men, the classy noir cinematography comes courtesy of the great John Alton.
Doors open at 18.30, for a 19.30 start.
Refreshments will be available in our licensed cafe/bar.
TICKETS & PRICING
Tickets £8.
Advance tickets may be purchased from Ticketlab, or direct from the Museum by calling 020 7840 2200 in office hours.