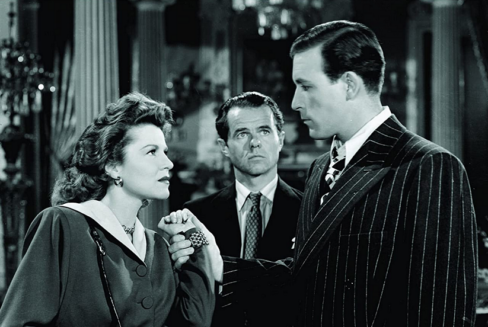 Kennington Noir presents Born to Kill (1947), the first noir from director Robert Wise, starring Lawrence Tierney, Claire Trevor and Walter Slezak.
Sam (Lawrence Tierney), a cold-blooded murderer, uses his charm to seduce Helen (Claire Trevor) and marry her – but she is engaged to Marty, a wealthy businessman (Walter Slezak). Sam plans to use any kind of force to redeem Helen. Will the murderer win?
BANNED IN OHIO! And in some parts of Tennessee.
Doors open at 18.30, for a 19.30 start. Refreshments will be available in our licensed cafe/bar. Digital presentation.

Ken Noir is taking August off and will return in September.
TICKETS & PRICING
Tickets £8.
Advance tickets may be purchased from Ticketlab, or direct from the Museum by calling 020 7840 2200 in office hours.