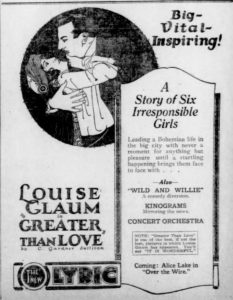 The Kennington Bioscope is a regular cinema event featuring live accompaniment to silent films that takes place at the Cinema Museum.
Greater Than Love (1921), directed by Fred Niblo, stars Louise Glaum, Patricia Palmer, Rose Cade, Eve Southern, and Willie Mae Carson.
We will be showing what is believed to be the only complete print of this film to survive, scanned from a 16mm print from the Library of Congress.
Grace Merrill (Louise Glaum), one of six young girls who idle their lives away staging jazz parties in a New York apartment, advises the youngest, Elsie (Patricia Palmer), who is disillusioned by Frank Norwood, that men are worthless creatures…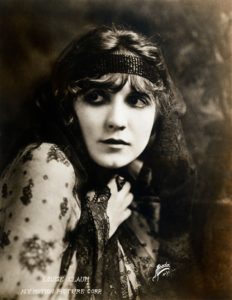 Louise Glaum appeared in over 110 movies between 1912 to 1925. Known for her roles as a vamp in dramas, she was credited with giving one of the best characterizations of a vamp in her early career.
Before directing Greater Than Love, Fred Niblo had made The Mark of Zorro (1920) starring Douglas Fairbanks. The same year he teamed with Fairbanks in The Three Musketeers and then directed Rudolph Valentino in Blood and Sand. In 1925, Niblo was the principal director of the epic Ben-Hur.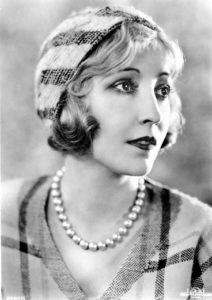 The supporting feature will be Rubber Tires (1927), a comedy adventure directed by Alan Hale, Sr. and produced by Cecil B. DeMille through his DeMille Pictures. It stars Bessie Love, Erwin Connelly, Frank Coghlan Jr., May Robson, Harrison Ford, John Patrick and Clarence Burton.
The Stack family of New York City has fallen on difficult financial times. Pa Stack (Connelly) squandered the family's money by buying a home in Newhall, California, hoping that there would be oil on the land. When breadwinner Mary Ellen Stack (love) loses her job, the family decides to sell up and buys a Tourist brand car, complete with rubber tires.
Colin Sell will be accompanying Greater Than Love, and John Sweeney will be accompanying Rubber Tires.
Silent film with intertitles which may be suitable for the deaf and hard of hearing.
Tickets & Pricing
£7. Seats are limited, so please arrive early or request an invitation using the email kenbioscope@gmail.com.