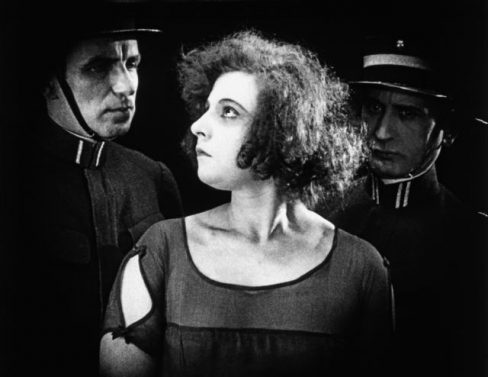 The Kennington Bioscope is a regular cinema event featuring live accompaniment to silent films that takes place at the Cinema Museum.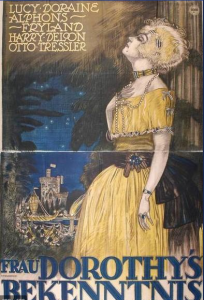 A Soul in Torment (1921) aka Frau Dorothys Bekenntnis / Mrs. Dane's Confession is an Austrian film directed by Michael Curtiz, with cinematography by Gustav Ucicky, and starring Lucy Doraine, Alfons Fryland, Otto Tressier, Kurt Lessen, Harry DeLoon, Anton Tiller and Max-Ralph Ostermann. In 1919, Mihály Kertész (his stage name at the time – he was born Mano Kaminer) had moved to Austria from Hungary, where he made nearly 20 films, often with his wife Lucy Doraine (until their divorce in 1923). In 1926, he answered the call from Warner Bros., changing his name again to Michael Curtiz.
Dorothy (Lucy Doraine) awakens next to a body and is immediately arrested. Grilled by the police who accuse her of the murder, she protests that she's innocent. Bit by bit Dorothy's memories are pieced together, starting with the death of her parents and how she came under the tutelage of her uncle. But her seemingly safe life is derailed when she is saved from an attempted kidnapping by a dashing man. Unfortunately he is not really after her but her money.
We are screening a 35mm archive print, courtesy of the BFI. The film will be introduced by Michelle Facey.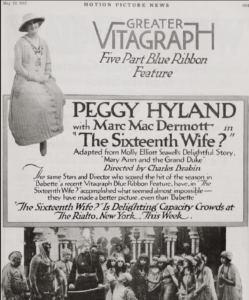 The support programme is two rare Vitagraph films on 35mm. Diana's Dress Reform (1914), is a short directed by Ralph Ince, and starring Anita Stewart as a young lady whose troubles with dress hooks lead her to adopting Greek clothes, with great success. The Sixteenth Wife?, (1917) directed by Charles Brabin, with the British actress Peggy Hyland the and Australian actor Marc McDemott. In this comedy drama, a Turkish aristocrat woos a young lady. Will she become part of his 'harem'?
Live piano accompaniment comes from Costas Fotopoulos for A Soul in Torment and John Sweeney for the supporting programme.
Silent film with intertitles which may be suitable for the deaf and hard of hearing.
Tickets & Pricing
£7. Seats are limited, so please arrive early or request an invitation using the email kenbioscope@gmail.com.
In view of the new variant and the increasing number of infections, we would ask that anyone planning to attend a Kennington Bioscope event who is not double vaxxed does a Lateral Flow Test on the day of the event. We will not be checking this, or people's vaccination status, but will rely on your concern for your fellow audience members' wellbeing. In addition, unless you have a compelling reason to do otherwise, we would request that you wear a face mask while inside The Cinema Museum, apart from when you are eating and drinking. There will be vulnerable people in the building, both audience members and volunteers, and we all need to do what we can to make the event as safe as possible.