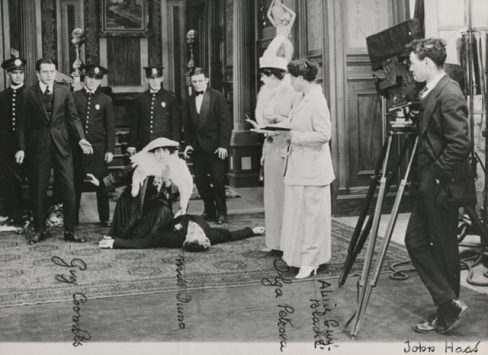 The Bioscope is proud to present a special film programme, produced in conjunction with Women in the Silent Screen (WSS): Entr'acte conference, which takes place online Friday, June 4 – Sunday June 6, 2021. The KB online event will premiere on the KB YouTube channel, Wednesday June 2, 2021 at 7.30pm BST (2:30pm EST) and remain online through to June 30, 2021.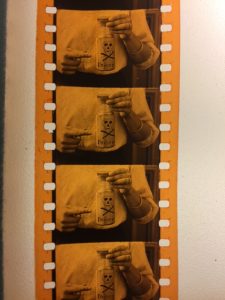 The KBTV presentation brings together 9 films directed and/or produced by pioneering female filmmaker Alice Guy-Blaché (1873-1968) at the Solax Studios USA from 1911-13. We are honoured to collaborate with WSS for this selection of films, sourced from several archives, many of which are newly restored and digitised, all complemented with original scores by leading silent film accompanists, with the addition of video introductions by film historians and archivists.
Introductions coordinated by Michelle Facey, Women Film Pioneers Project, and Kennington Bioscope, Allison Farrell and Tami Williams, University of Wisconsin- Milwaukee, and LOC (Library of Congress) Lab Staff, Heather Linville (Lab Supervisor), Frank Wylie (Head Lab Timer), Lynanne Schweighofer (Preservation Specialist), and George Willeman (Nitrate Vault Leader). Program curated by Kim Tomadjoglou.
Accompanists for the show are: John Sweeney, Costas Fotopoulos, Meg Morley, Lillian Henley and Andrew Simpson.
Special thanks to Peter Bagrov (GEM), Bryony Dixon (BFI), Elif Rongen-Kaynakci (Eye Film Institute), Serge Bromberg (Lobster Film) and Heather Linville (LOC).
Total Running Time: 120 min. (60 min. x 2)
Programme notes: https://journals.library.columbia.edu/index.php/silentscreenconference/programnotes
Link to the WSS Entr'acte website: https://journals.library.columbia.edu/index.php/silentscreenconference/index
Link to conference Program III on Alice Guy Blaché: https://journals.library.columbia.edu/index.php/silentscreenconference/ProgramIII
While you're waiting, please subscribe (free) to the channel to keep up to date with future streams, and/or check out our previous live streams at https://www.youtube.com/kenningtonbioscope.
Thanks as always to the Kennington Bioscope committee and friends, for their support and promotion of the show.
Subscribe (free) to the YouTube channel and turn notifications on, or join our mailing list to be notified about future shows.
While our home venue, the Cinema Museum in London, is closed, like other cinema and event venues, to keep people safe during the Covid-19 outbreak, we've relocated online. Help support our activities through our Ko-Fi account, if you can.