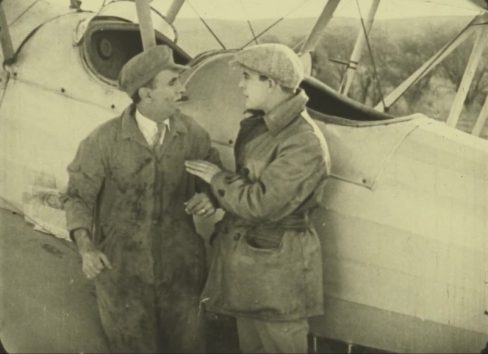 Our 'access for all' online editions of the Kennington Bioscope continue into 2021, commencing with a programme courtesy of the archives of the Library of Congress for KBTV Episode 14, available on YouTube, at the KBTV channel.
Join us as we fly high with our main presentation of comedy-drama, Daring Deeds (USA 1927), directed by Duke Worne, in which William Gordon, Jr. (Billy Sullivan) is the rebellious heir to a million-dollar airplane business. He leaves home in search of adventure and falls in love with Helen (Molly Malone), the daughter of an eccentric, destitute inventor. William enters an air race using a souped-up plane, which rewards with some thrilling aerial shots. Live accompaniment by John Sweeney.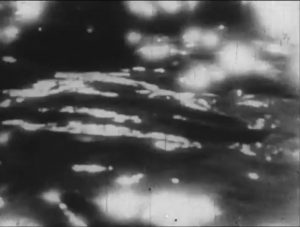 Supporting the feature we have two short films, the mesmerising H20 (USA 1929), a watery documentary by cinematographer Ralph Steiner and The Day After (USA 1909), an American Biograph comedy detailing the dangers of alcoholic refreshment imbibed by the hosts of a New Year's party. Directed by D.W. Griffith and written by Mary Pickford, it features several familiar faces from the studio's stable, among them Mack Sennett and Blanche Sweet, although Mary herself isn't among them on this occasion.
The episode features live accompaniment and will be presented live by regular host, Michelle Facey.
While you're waiting, please subscribe (free) to the channel to keep up to date with future streams, and/or check out our previous live streams at https://www.youtube.com/kenningtonbioscope.
Thanks as always to the Kennington Bioscope committee and friends, for their support and promotion of the show.
Subscribe (free) to the YouTube channel and turn notifications on, or join our mailing list to be notified about future shows.
While our home venue, the Cinema Museum in London, is closed, like other cinema and event venues, to keep people safe during the Covid-19 outbreak, we've relocated online. Help support our activities through our Ko-Fi account, if you can.