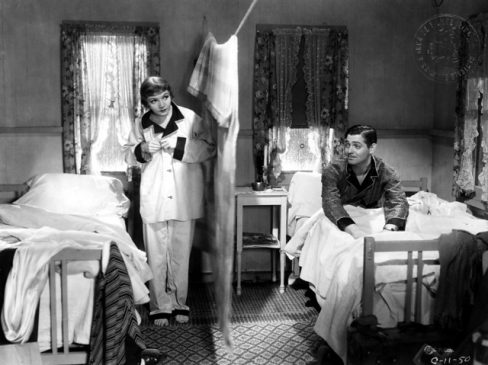 Join us for an exploration of all things romantic (comedy), as we present a screening and analysis of the Frank Capra classic: It Happened One Night (1934). Film Studies teacher Gareth Jones will outline some of the key debates in genre theory before the film, and afterwards, we get together in the Museum bar to discuss the film's lasting influence on the rom-com genre, considering why some conventions endure, and what they can teach us about the values of our society. We look forward to seeing you there!
Screenings start with a talk from Film Studies teacher Gareth Jones, outlining a particular approach to film analysis, and end with a group discussion inspired by that approach. Join us for our next event to gain and share new insights in to great films!
Don't just watch movies, learn to read them.
Doors open at 18.30, for a 19.00 start. Digital presentation.
Refreshments will be available in our licensed cafe/bar.
TICKETS & PRICING
Tickets in advance £8.50 (£6.50 concessions). On the door £10 (£7 concessions).
Advance tickets may be purchased from Billetto, or direct from the Museum by calling 020 7840 2200 in office hours.