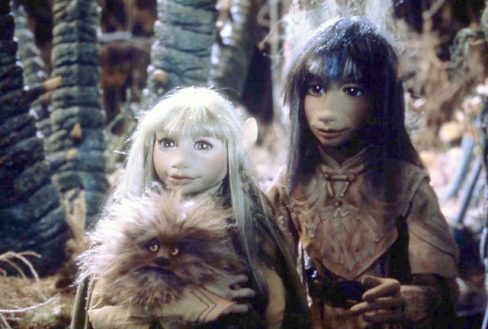 This special screening will include an introduction and post-screening podcast discussion from Fantasy-Animation.org, a website and podcast dedicated to the study of fantasy cinema and the medium of animation curated by Dr. Christopher Holliday (King's College London) and Dr. Alexander Sergeant (University of Portsmouth).
In its dual capacity as a production company and effects unit, The Jim Henson Company played a key role in both popularising and legitimising the craft of live-action puppetry. Operating within both the US and UK, the company earned a reputation within the Hollywood film industry and amongst mainstream audiences as a leading innovator of puppet effects, a reputation earned largely through the popularity of their television shows Sesame Street (1969-) and The Muppet Show (1976-1981). As a result of their popularity, The Jim Henson Company were provided with multiple opportunities to produce their own feature films, to work as a hired effects unit on other feature-film and television productions, and act in a consultancy role on a number of high-profile blockbusters, including The Empire Strikes Back (1980). These efforts would culminate with the release of the company's own self-produced fantasy adventure, The Dark Crystal (1982), directed by Jim Henson.
The first mass-market live-action feature film to replace all human actors with puppets, The Dark Crystal acted as an important showcase work for the Henson Company's array of effects work, and the film pioneered a number of innovative techniques in the fields of traditional puppet performance, prosthetics, set design, costuming and camera effects. The film's creative choices certainly celebrated these groundbreaking developments, telling a spectacular high fantasy adventure set in an alternative world populated by a menagerie of fantasy characters. The release of The Dark Crystal therefore represents not only a climactic moment in the history of the puppet onscreen, but the popular reception of this effects technology. Aside from its sheer technical ambition, the film was an imaginative marvel. Its impact extended far beyond its somewhat cult-like reception that surrounded its initial release, and Henson's fantasy film continues to speak to a new generation of fans through the recent critically-acclaimed Netflix prequel The Dark Crystal: Age of Resistance (2019).
Doors open at 18.30, and the film starts at 19.30.
Refreshments will be available in our licensed cafe/bar.
TICKETS & PRICING
Tickets £6.
Advance tickets may be purchased from Ticketlab, or direct from the Museum by calling 020 7840 2200 in office hours.