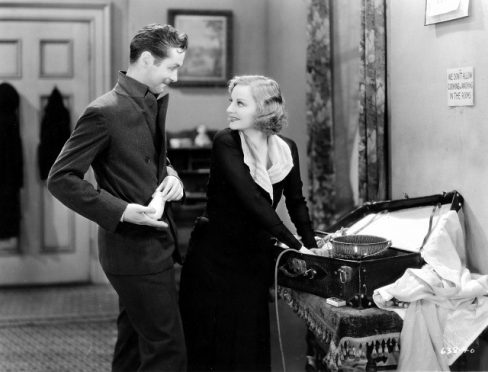 Women & Cocaine is back this summer with the inimitable Tallulah Bankhead and her poignant riches to rags story Faithless (1932).
While her flamboyant public personality may be the most memorable character Bankhead ever played, her portrayal of Carol Morgan comes pretty close. As a woman of style, wealth and no small amount of arrogance, Carol callously turns away businessman Bill Wade (the beautiful Robert Montgomery) because he is only moderately super rich. However, the great depression hits her hard and as her fortunes fall, she becomes involved with, and financially kept by a repulsive millionaire.
Before long, though, Carol goes back to her true love, but her luck continues to fail, and he is hit by a labour dispute and devastating medical bills. Carol must do whatever it takes to save her husband, so she takes to the streets and goes from high society lady to a lady of the night.
Women & Cocaine Presents is a new film night at the Cinema Museum to celebrate the fierce and liberated women of Pre-Code cinema. From the period of 1930 to 1934, before the introduction of censorship (known as the Hays Code), women were depicted in roles with a frankness and sex-positivity that remains rare even today. These newly independent women pushed gender boundaries as they pursued their own economic freedom and excitement, defying the previous Victorian ideals of domesticity, sexual purity and religion. Hollywood soon caught on and began to represent these women on screen.
"My father warned me about men & booze, but he never mentioned a word about women & cocaine" – Tallulah Bankhead.
Come join us in this beautifully historic Grade II listed venue for a discussion, followed by a screening of the film and exclusive raffle!
Follow Women & Cocaine on Instagram and Facebook.
Doors open at 18.30, for a 19.30 start.
Refreshments will be available in our licensed cafe/bar.
TICKETS & PRICING
Reserved tickets £10.02 available from Eventbrite. Tickets will also be available on the door on the night. Concessions available on the door with valid ID. Phone bookings for this event cannot be made via the Cinema Museum.