In this groundbreaking Indian drama, a famous swimmer, Nikhil Kapoor (Sanjay Suri) deals with the repercussions of announcing the fact that he has HIV/AIDS.
The Kapoors have been living in Goa for several years, and are a well-known and respected family. Navin Kapoor is now retired, and lives with his wife Anita (Lillete Dubey), his sportsman son Nikhil, and daughter Anamika (Juhi Chawla).
They are thrilled that Nikhil has been selected for a sports scholarship and will be representing Goa in a national swimming championship. But before that can actually happen, Nikhil is asked by his coach to take a break, seemingly to let some fresh youngsters take over. He is eventually dismissed from the swimming team, and the family begin to encounter hostile stares whenever they go out together.
Watch the climax as the Kapoors find out why the ground has been removed from under their feet, and if at all they are ready to accept the challenge together as a family or as embittered individuals who end up blaming each other.
"This tearjerker was an instant hit worldwide and was a pathway to a new wave of Queer Indian cinema at a time when it was a criminal act to have gay sex. The law was bought down finally in 2018, fourteen years after this film classic was released" (Means Happy).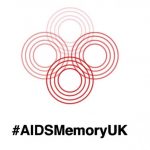 The focus of this event is to raise the serious issue of HIV in the LGBTQ+ South Asian Communities; a serious issue that is often ignored, with new infections are still rising unnecessarily. There will be free HIV testing available tonight.
Presented in association with (in no order) #AIDSMemoryUK, Naz, Vito Project, GIN (Gay Indian Network), Club Kali, Hidayah.
More information on our Facebook event page.
Before the show we will be have South Asian vegetarian food available (priced separately), plus our usual well-stocked bar will be open all evening.
Doors open at 17.00. Film screening at 18.00. Bar open 17.00-20.30. HIV testing by Naz.
TICKETS & PRICING
Tickets £6.50 (£3.50 concessions) available from outsavvy.