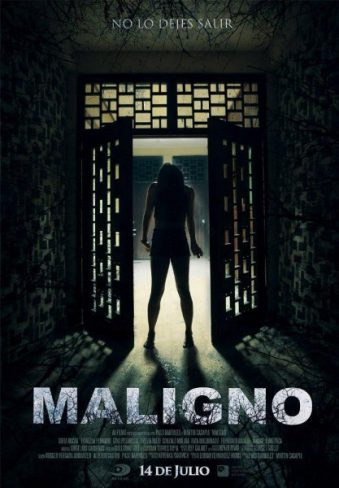 The General Consulate of Peru in London presents a free screening of Maligno (2016), the first of a cycle of three Peruvian horror films, directed by Paco Bardales and Martin Casapía, and starring Sofía Rocha, Fiorella Pennano, Gino Pesaressi and Fernando Bacilio.
After causing a bloody slaughter in a hospital, the most cruel and powerful forest spirit is trapped in a pavilion, after a ritual of witchcraft. Decades later, the wall is broken, waking the evil force. When a young teen is possessed by the spirit, her mother must find a way to stop him before it takes her life and regain its catastrophic murderous power.
Please note: this film is rated 14 years and only, and is in Spanish with NO subtitles.
Doors open at 17.00, for a 18.00 start.
Refreshments will be available in our licensed cafe/bar.
TICKETS & PRICING