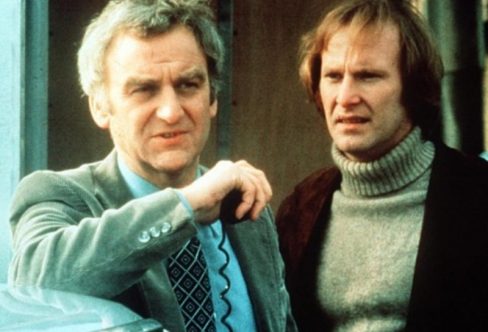 The Sweeney (1975-78) is a British TV drama focusing on two members of the Flying Squad, a branch of the Metropolitan Police specialising in tackling armed robbery and violent crime in London. It was made by Thames Television for broadcast on the ITV network. The programme's title derives from 'Sweeney Todd', which is cockney rhyming slang for 'Flying Squad'. It starred John Thaw as Detective Inspector Jack Regan and Dennis Waterman as his partner, Detective Sergeant George Carter. Such was its popularity that it spawned two feature film spin-offs, Sweeney! (1977) and Sweeney 2 (1978).
Guests include: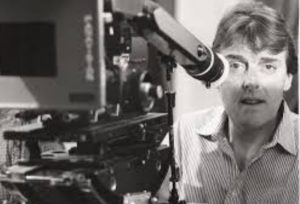 David Wickes is one of the UK's leading entrepreneurial film and television producers. Best known for his lavish gothic TV movies, films and elegant period drama series, David is by contrast The Guv'nor when it comes to hard-hitting action-drama, as one of the original band of guerrilla filmmakers in the glory days of Euston Films making The Sweeney.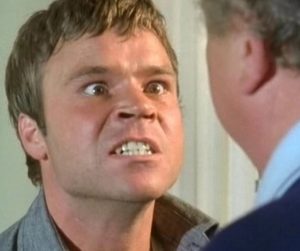 George Sweeney played the violent psychopath Tim Cook in the episodes "Taste of Fear" and "On The Run".
George's other screen credits include Jack The Ripper (1988), Citizen Smith (1977-80), Minder (1980-93) and For Your Eyes Only (1981).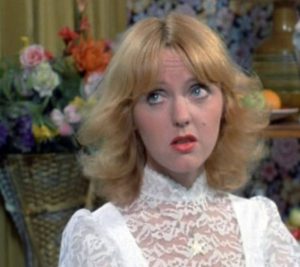 Dawn Perllman played Linda Rix in the episode "Messenger Of The Gods".
Dawn's other credits include The Omen (1976), Boon (1988), The Bill (1990-94), The Gentle Touch (1980), Shine On Harvey Moon (1982) and Only Fools and Horses (1986).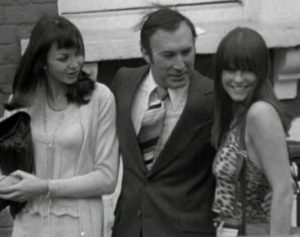 Judy Matheson played Kibber's Girlfriend in "Selected Target".
Judy's other credits include The Professionals (1978), Citizen Smith (1979), Twins Of Evil (1971), Lust for a Vampire (1971) and The Flesh and Blood Show (1972).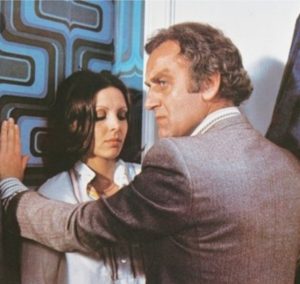 Diane Keen was a regular on television during the 1970s and early 1980s, starring in long-running sitcoms such as The Cuckoo Waltz (1975-80), Rings On Their Fingers (1978-80), Shillingbury Tales (1980-81) and You Must Be The Husband (1987-88), and in two runs of the Thames Television children's historical costume drama The Feathered Serpent (1976 and 1978). She also guest-starred in many shows, including The Morecambe and Wise Show (1981) and featured as Laura Dickens in the critically acclaimed spy drama The Sandbaggers (1978).
Diane's film credits include Here We Go Round The Mulberry Bush (1968) and Sweeney! where she played Bianca Hamilton.
Most recently Diane has appeared in Doctors (2003-12) and New Tricks (2013).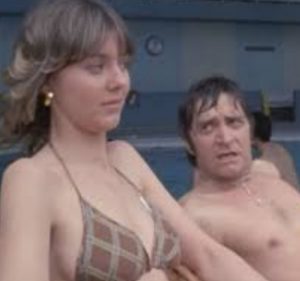 Cheryl Kennedy was born on April 29, 1947 in Enfield, Middlesex, England. Cheryl is best known for ITV Sunday Night Drama (1971), BBC Play of the Month (1969) and Time and Time Again (1976).
In The Sweeney, Cheryl played Judy Collier in the episode Golden Fleece directed by David Wickes. This episode also starred Patrick Mower and George Layton.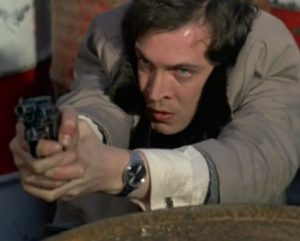 Norman Eshley played Robert Hargreaves in the episode "Taste Of Fear" which also starred George Sweeney and was directed by David Wickes. Robert Hargreaves, who has an apparently distinguished military background, joins Regan's team. However, at a raid on a caravan site to capture a gang of ex-soldiers who have carried out a violent robbery and are armed, Hargreaves bottles it and cowers behind a tree. Running against the general tide of opinion, Regan believes he is unsuitable for the job but needs to find out more.
Norman's other credits include George and Mildred (1976-79), Man About The House (1974-76), Department S (1969), Randall and Hopkirk (Deceased) (1970), Thriller (1973), Return Of The Saint (1978), The Professionals (1980), Murder Most Horrrid (1999) and The Bill (1999-2000).
After the Q&A there will be a meet and greet with the audience and the guests will take part in a paid signing.
More guests to be announced soon…
Doors open at 17.30, for a 18.30 start.
Refreshments will be available in our licensed cafe/bar.
TICKETS & PRICING
Tickets in advance £14 (£13 concessions). On the door £15 (£14 concessions).
Advance tickets may be purchased from Billetto, or direct from the Museum by calling 020 7840 2200 in office hours.