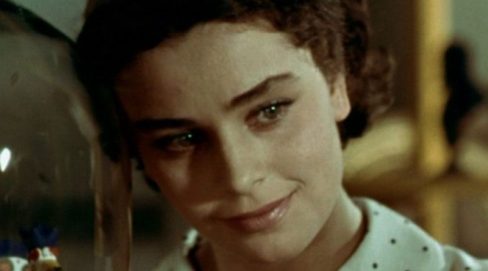 Kino Klassika is thrilled that acclaimed journalist and social commentator Owen Hatherley will introduce Shostakovich's musical, Cheryomushki, on the 8th of January 2020 at the Ciné Lumière.
Learn more about the secret history of Moscow's mass housing experiment, and then watch the rarely screened Cheryomushki (1962), a gorgeous soap bubble of a film and a satirical take on the new housing projects built under Nikita Krushchev, and stunning tunes from Russia's most famous composer, including the iconic Cheryomushki waltz.
An expert on architecture, politics and culture, Owen Hatherley is the author of Landscapes of Communism: A History Through Buildings, a history of communism in Europe told through the built environments of former socialist states, as well as the recently released The Adventures of Owen Hatherley in the Post-Soviet Space.
A stunning, rarely screened comedic musical with music from one of the greatest composers of the 20th Century. An evening to remember. More details and tickets here.