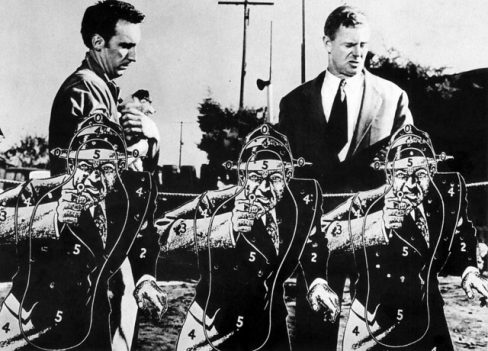 Kennington Noir presents The Killing (1956) directed by Stanley Kubrick, starring Sterling Hayden, Coleen Gray and Vince Edwards.
Stanley Kubrick's second feature was his only film noir, and it's a doozy. An audacious five man heist at a race track seems perfectly orchestrated, and is prepared with a surgical precision, until a minor glitch transforms the operation into a disaster. Watch for cult favourite Tim Carey and noir queen Marie Windsor in supporting roles. Original taglines: Daring hold-up nets $2,000,000! Police baffled by fantastic crime! Masked bandit escapes with race track loot!
Plus supporting programme. Digital presentation.
Doors open at 19.00, for a 19.30 start.
Refreshments will be available in our licensed cafe/bar.
TICKETS & PRICING
Tickets £6.
Advance tickets may be purchased from Ticketlab, or direct from the Museum by calling 020 7840 2200 in office hours.